Tuesday, 4:00 p.m. (MDT), we received a request for an offroad recovery of a Jeep that seems to have fallen into the side of the road next to a river.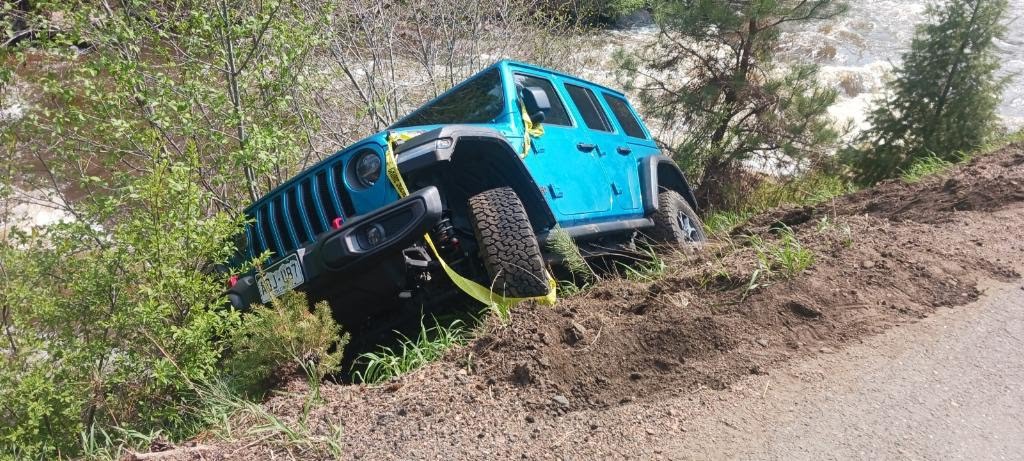 The request was submitted by Nellie Beekman. We verified the contact information and location and requested a few photos. Communication was very basic. They were not at the location of the vehicle due to a lack of cell service. They were 15 minutes from it.
The request was passed to local volunteers. Two of them Elliot Pappas and David McDaniel, responded very quickly; within 30 minutes, they were headed to assist.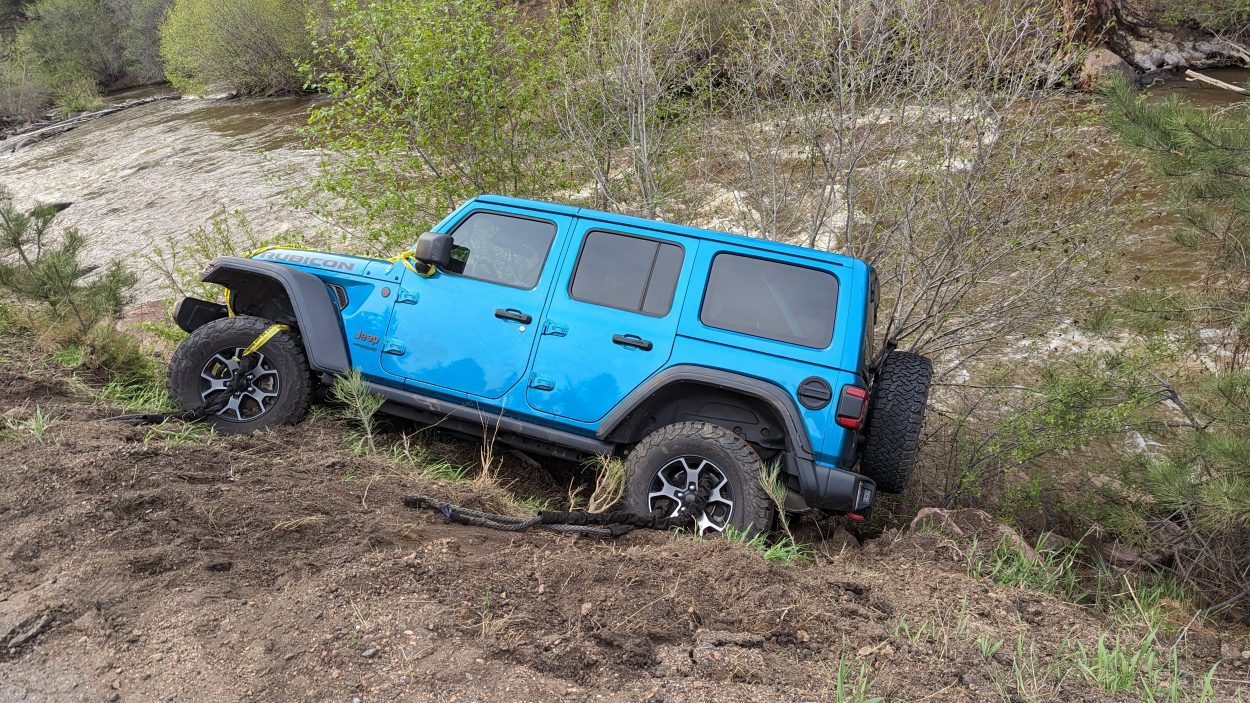 When they arrived at the scene, there was already a wrecker that somebody called ready to perform the extraction. We are not sure who contact the wrecker, but the volunteers assist anyways in what they could to get the vehicle out.
Thanks, guys, as always much appreciated all your help.