Wednesday, January, 25th at 12:49 PM(MST) we received a request for help from Arizona. We were first contacted by the Grand Canyon, Tusayan Fire Department. Greg from the department was trying to find help for a visitor who was stuck on the snow for a few days.
Greg shared our contact information with Daren Himes, the owner of the camper, who submitted the request using our form and provided his location and photos. We verified his information and prepared the request for our volunteers. We had to expand the search to folks up to 100 miles from the incident.
The request was sent to volunteers at 1:00 PM, by 1:14 PM we had already a volunteer 2 hours away willing to go. The recovery was coordinated by two volunteers, Zander Steichen and John Scott.
They decided to meet up the following morning at 9 AM, in our lobby Zander left this note: "John and I will be departing Chino Valley AZ at 0900 to attempt recovery of the subject's vehicle with full daylight. Again, subj. is safe at this time, staying at a hotel in Tusayan. Any other rescuers interested in participating are welcome to reach out in this portal. We will advise the group tomorrow of success or additional needs. Subj. is advised of this plan."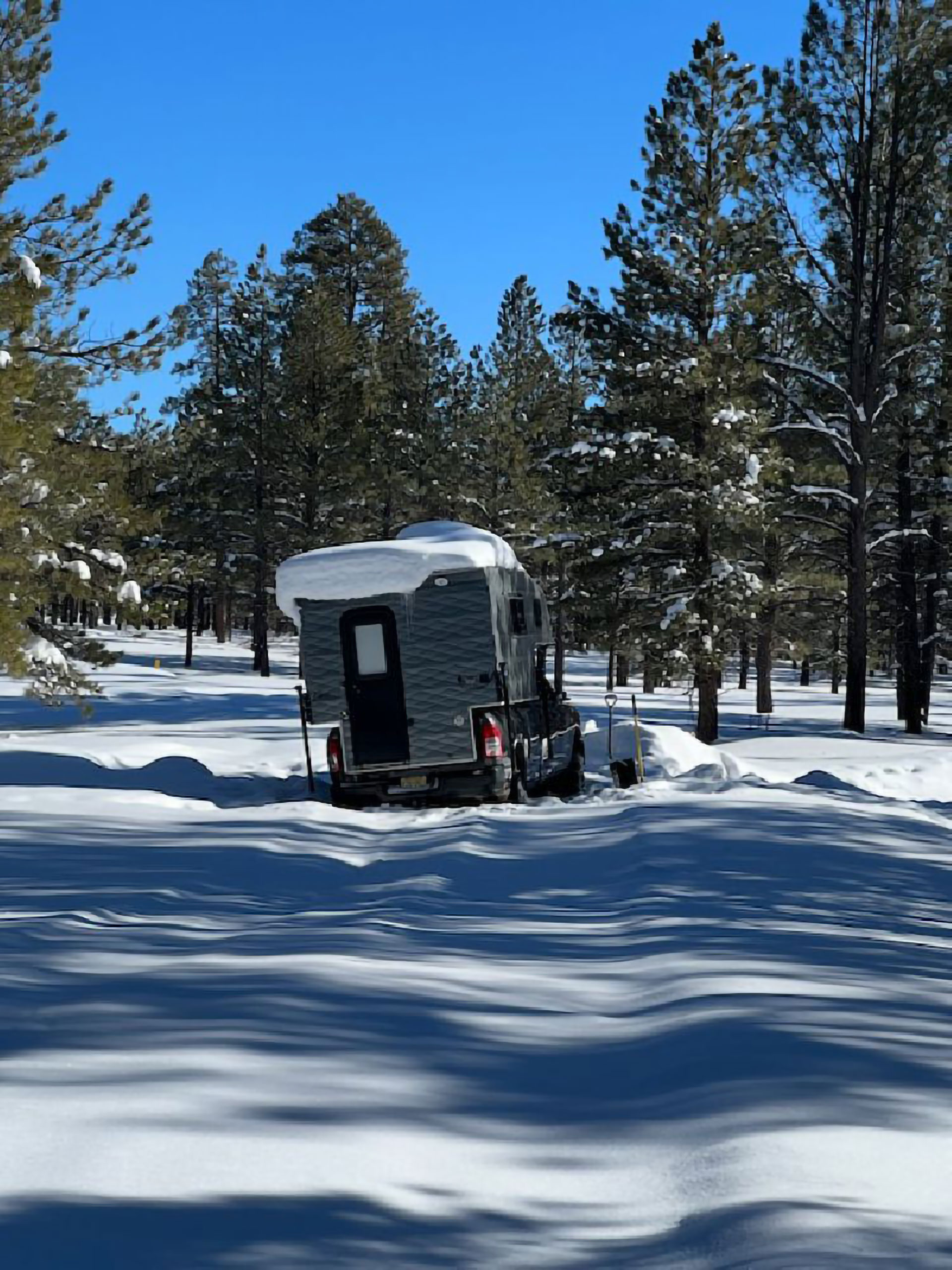 The following day, we waited until 2:30 PM to reach out and ask for updates. John replied: "Mission is a failure. Text you in a bit…..still trying to extract us."
Based on notes Rick Cooper shared with us, they found areas with 4 feet of snow and they couldn't even reach the vehicle. We knew from the beginning the difficulty of this recovery, a heavy camper, stuck for days with stock tires. We were all trying to get Daren out for free, but unfortunately this was not possible.
Zander shared: "Really wished John and I could've gotten the guy out without leaving him a bill, but this was a pretty significant job. Given days, could've gotten it done with what we had, but it wasn't really practical"
In any case, Zander went the extra mile and took it upon himself to start looking for a recovery service who could get him out.
He reached out to all of his regional contacts, all the off-road tow companies, heavy equipment companies, and commercial snow removal companies. A contact he have out of Utah who runs a snow cat put me in touch with this heavy duty + off-road tow company out of one of the somewhat close by towns, and we were able to arrange this for Daren. Request for tow was placed around 8:00 PM, and they showed up for Daren, equipped, at about 10:00 AM.
Zander said: "All things considered, the tow company was incredibly reasonable on their rate. Would definitely recommend: Murphy's Towing, Out of Ash Fork, AZ"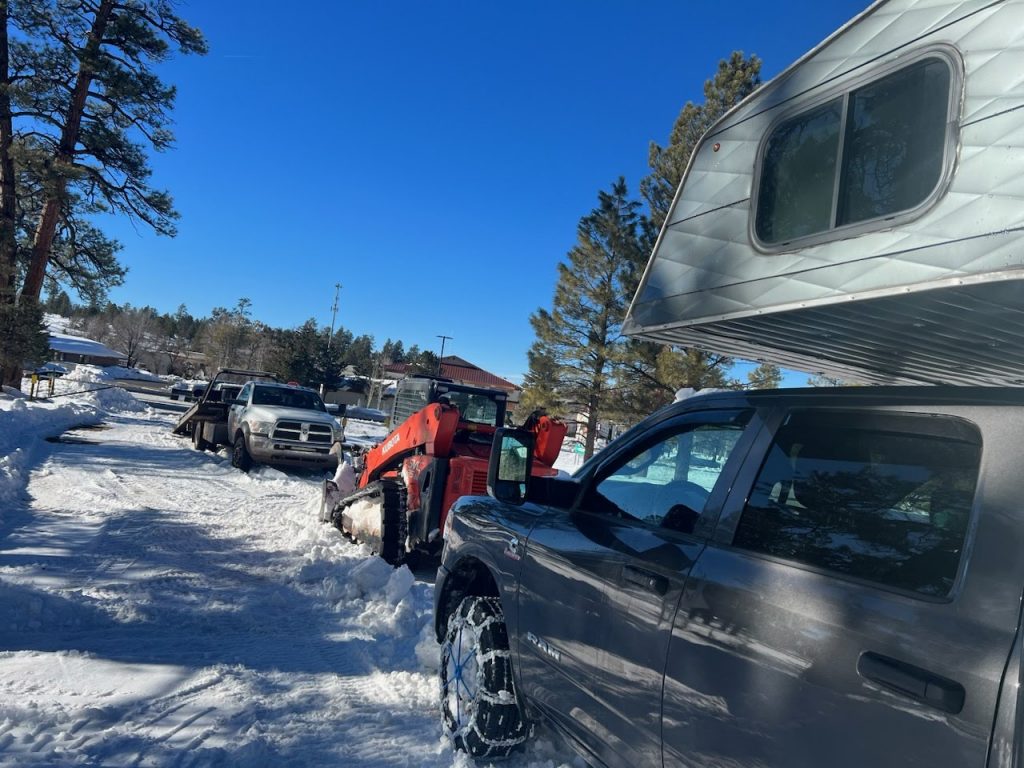 By 4:30 PM, on Friday, John send us this note on our lobby: "Recovery complete. Zander went above and beyond to make that happen. It sure is nice to work with someone of his caliber."
This was an amazing effort from John to Zander, even though they couldn't get the vehicle extracted, they stay in communication, coordinating the recovery and assisting all the way. Amazing job guys! Thank you!
By the way, I'm filling up as an administrator for Rick Cooper, who had some health issues, so we all wish him a fast recovery from here. Rick has always done a fantastic job coordinating recoveries, and we miss him; we will try our best until he feels better!