Monday, February 6th, at 7:52 PM, we received an offroad recovery request from southern Oregon, where Parker Reardon, reported having 2 trucks stuck in the mud on his own property.
On the first day of posting this recovery, we had Jericko Gooslby, a local volunteer attempting to help with this recovery. He didn't have a working winch, so he tried to get the vehicles out with a tug and a chain. He later reported a lack of traction, so the first attempt was a no-go.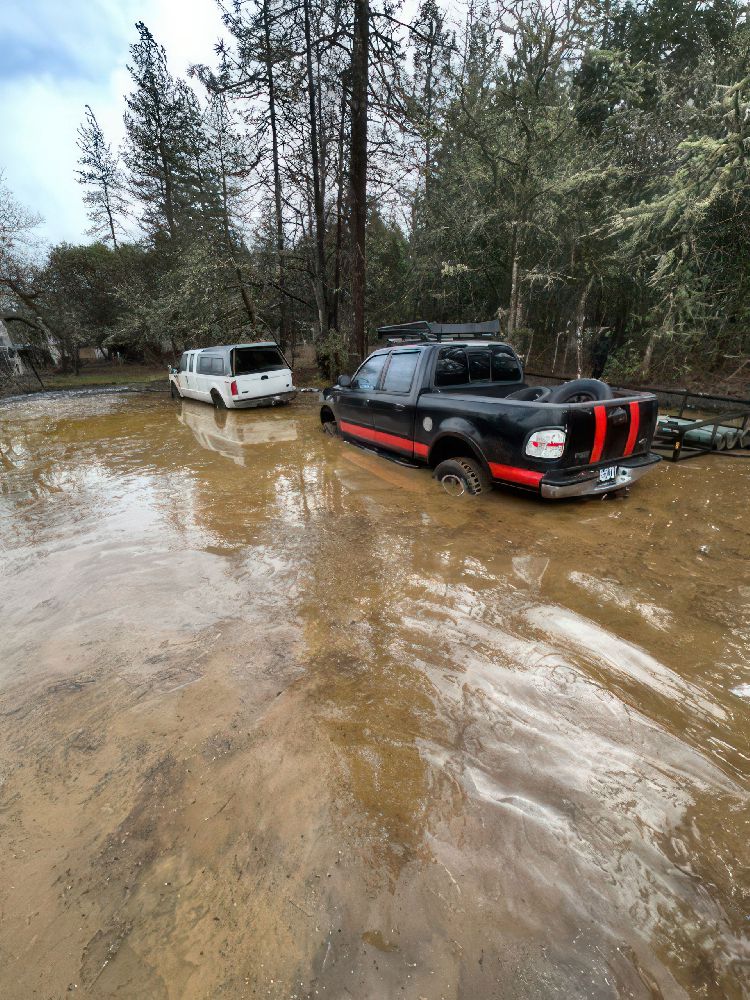 We left the request open and invited a few more volunteers. The second recovery attempt was coordinated for Saturday by Jesse Fullerton and Marc Estep two local volunteers with winches.
Saturday morning Jesse and Marc met at Parker's place. Jesse was able to single-line winch them back one at a time after anchoring to an oak tree. By 2:00 PM, they got both vehicles out. Thank you guys awesome work!