Saturday, February 11th, 2023, at 2:04 PM, we received a request for help from Molalla, Oregon, where Jeffrey Smith got himself in trouble while turning around on a small trail road. He rolled his F350 too far off the road and his vehicle high-center, leaving him without any traction.
His request description read: "Off a spur road from Gawley Creek Rd. I was trying to turn around and went to far off the edge with my front tires. I can not get the grip to reverse back onto the road. I will need pulled backwards onto the road again. 2005 Ford F350 Crewcab Longbox Dually diesel. Blue. / I'm with the vehicle"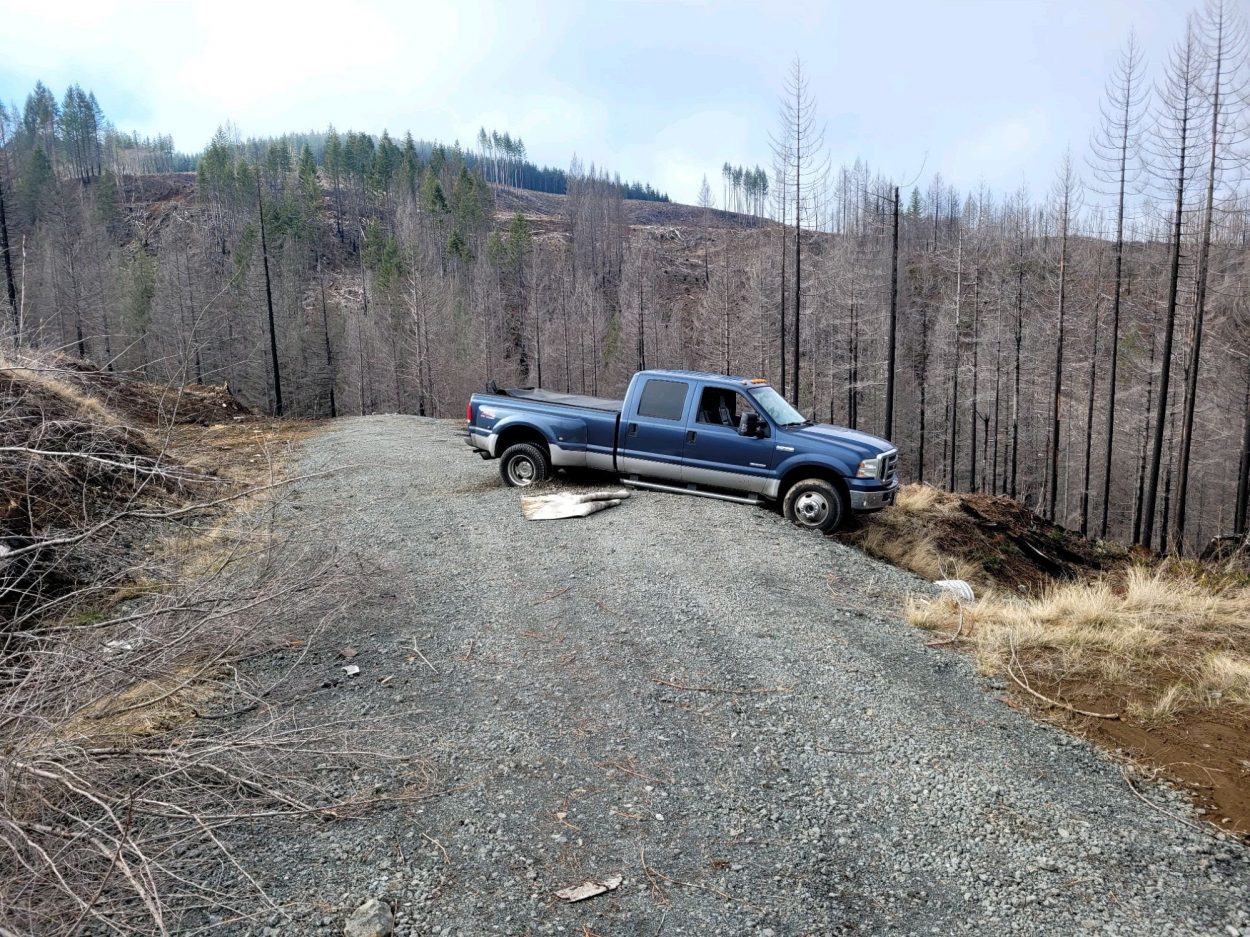 We confirmed the location and got some photos. Because it was relatively close to our location, I handled this recovery myself while looking for an opportunity to test the Yankum Kinetic ropes.
We arrived at 3:40 PM; we connected the kinetic rope, asked Jeffrey to point the tires to the left, and with a couple of honks to coordinate, a soft pull got the 9k-pound truck off the situation it was.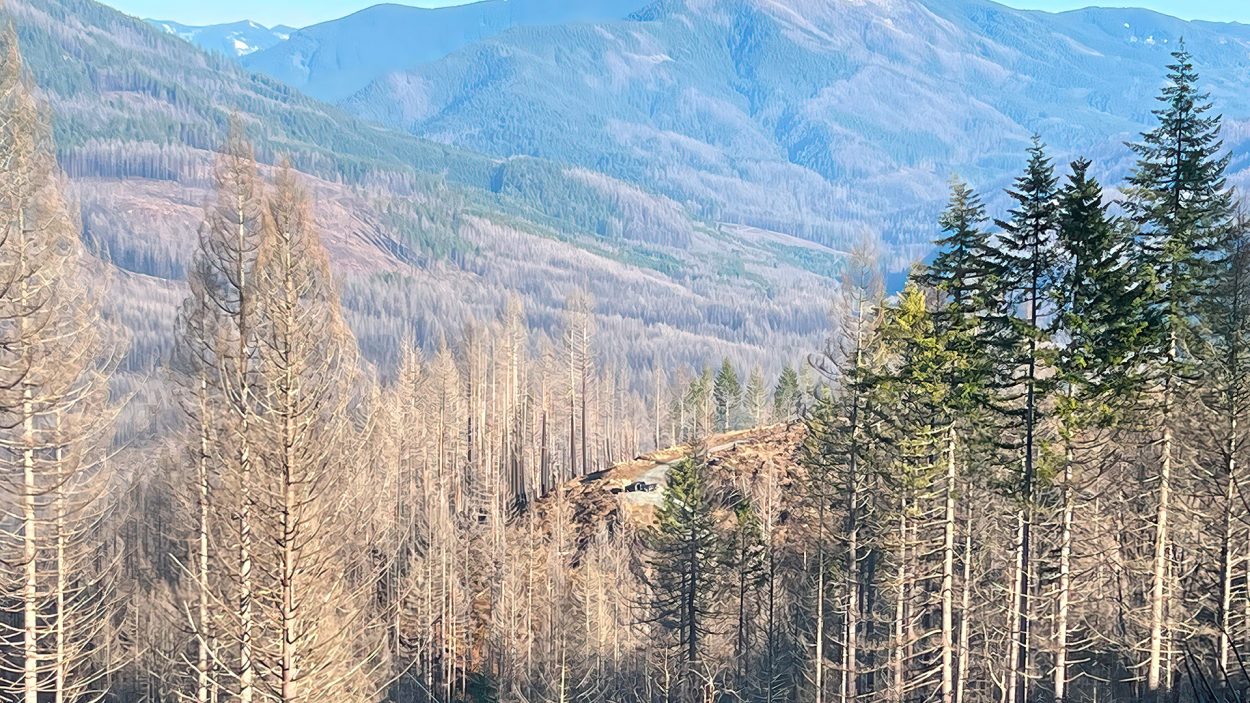 The kinetic rope made the extraction extremely easy and fast. I'm sure starting to become a big fun of kinetic ropes.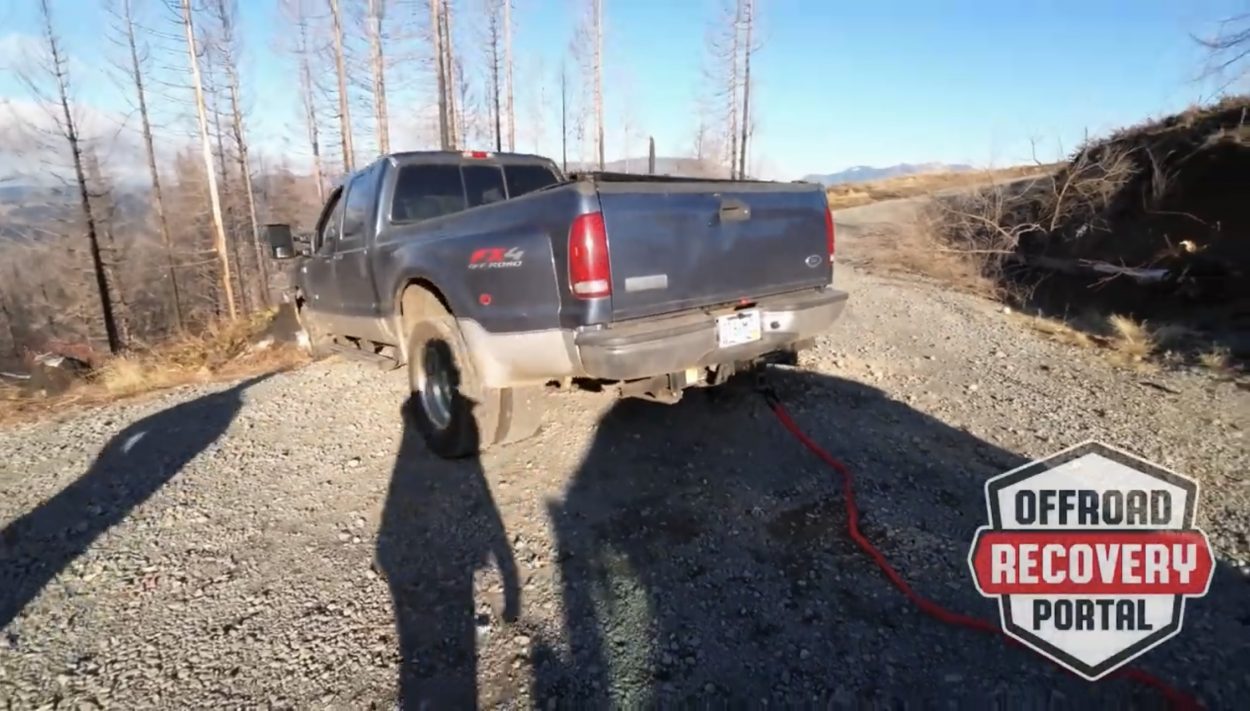 Here is a short video of the recovery itself we put together.