Tuesday, August 22nd, 2023, at 7:00 AM (MDT), a request for help with an offroad recovery request was received from Idaho. The requester, Daniel Russ, submitted the following information: "I slid off of the side of the road into a tree. About 3 miles up from the start of the road. The vehicle is a white Toyota 4runner 4WD / I'm with the vehicle."
We verified the location, contacting Daniel just a few minutes after receiving the request. We gathered some pictures and submitted the request to local volunteers.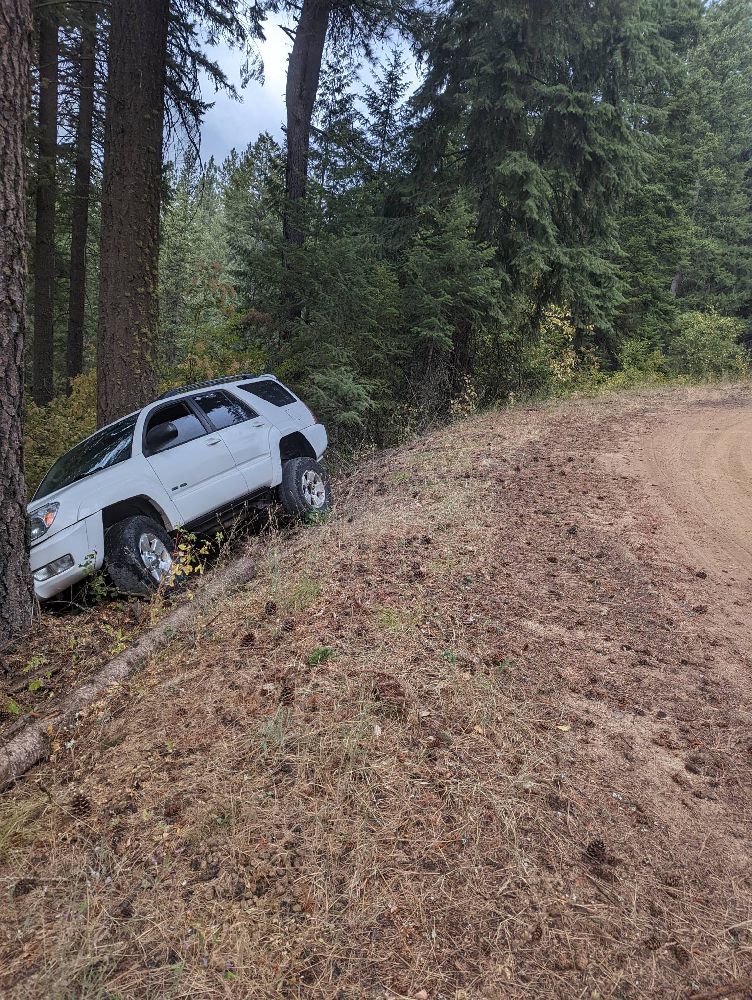 By 7:46 AM, we had a local volunteer, Kneil Wissel, an hour away and getting ready to help Daniel. Kneil contacted Daniel and coordinated with him directly. By 10:26 AM, he closed the request, confirming he got Daniel out, although the recovery was a bit more complex than expected.
We appreciate Kneil's help and fantastic voluntarism efforts!