Arizona, Offroad Recovery requested, near Chivas Falls Trailhead: Monday, May 22nd, 2023, at 3:10 AM (MDT). Kaileb Deslauriers sent the request, and our admin for Arizona; Rick Cooper handled the administration of the request.
Rick spoke with the requester at 3:29 AM, gathering the following information: "03:29:11 This message is from an administrator of Offroad Portal: (Rick, Cooper) Spoke with Kaileb. He indicated that the truck in hung up on one of the rear leaf spring bolts Hell need a ride out to the vehicle location. 03:30:57 (Rick, Cooper) Address to pick him up is: 7171 S. Francis Ave. Tucson, AZ Told him that someone may not get back in touch with him until daylight sometime. 03:31:56 (Rick, Cooper) No pictures were taken of the truck being stuck. 03:34:42 (Rick, Cooper) Truck is looks like it's on the Chiva Falls Trail just east of Reddington Pass Road."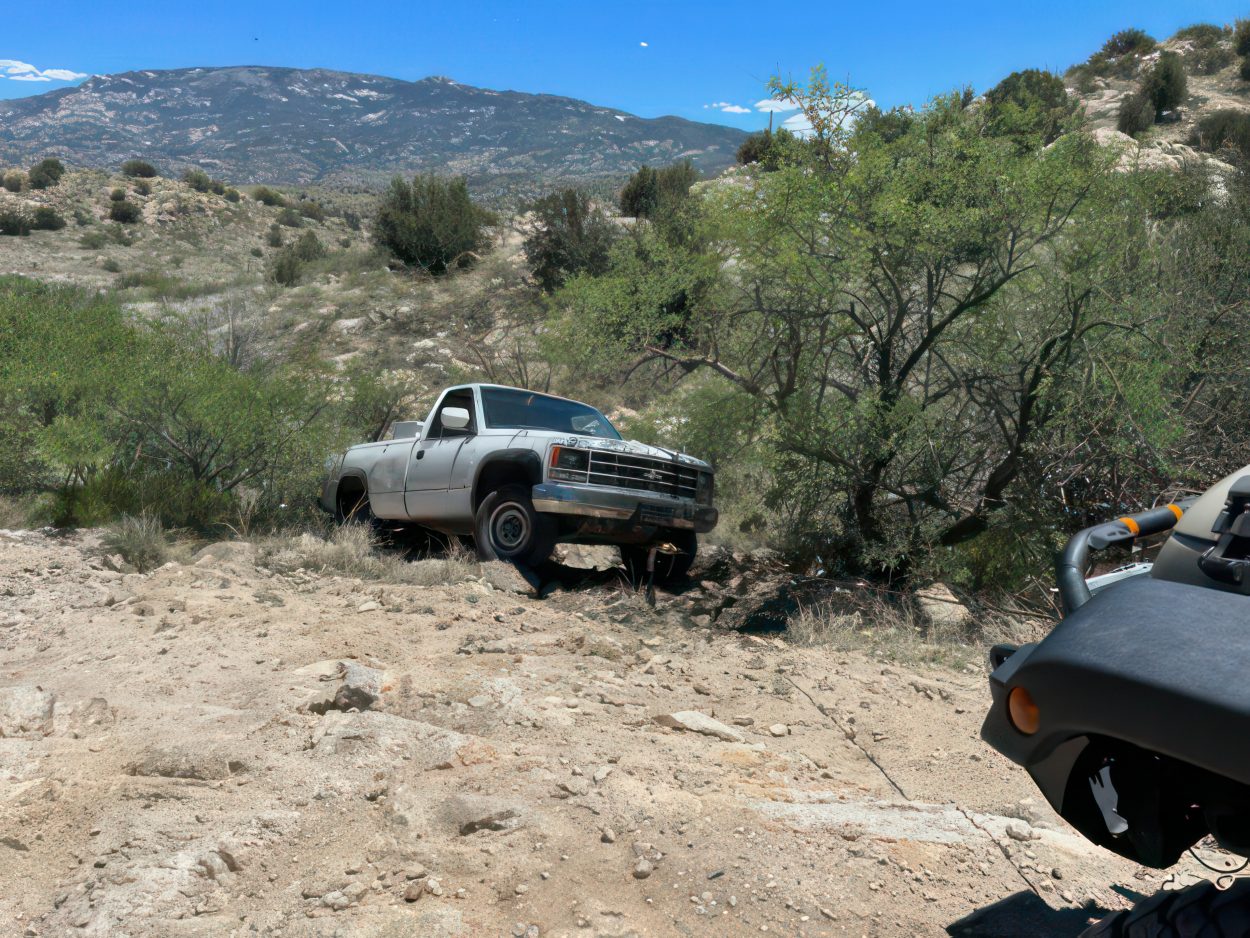 By 9:36 AM, we had Alan Fuslier, a local volunteer taking over the recovery. He later sent us these photos and a quick note: "had to drag him up three feathers and up 2 or 3 other obstacles but he's out"
By noon, Alan was headed toward Kaileb. By 3 PM, Alan got him back on the road.
We appreciate Alan working on this recovery. Awesome job.