Sunday, May 7th, 2023, at 9:48 a.m. (PST), a request for an offroad recovery was received in our system. The requester, Melinda Marrocco submitted the following information: "Mazda Cx-9 stuck in the snow, tried to dig ourselves with shovels but no luck. / I'm with the vehicle."
We verified the contact information, requested photos, and prepared the ticket for the volunteers. By 9:58 a.m., the request was sent out to volunteers.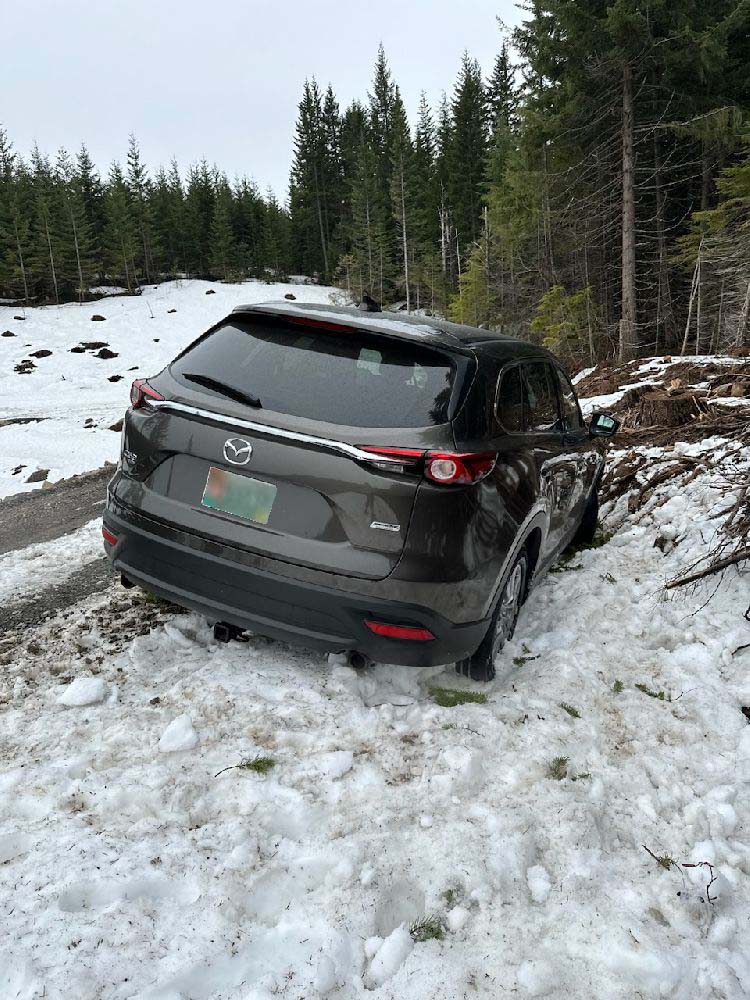 At around 10:20 a.m., Dean Johnston a local volunteer, took over the recovery, contacted the requester, and with Tad Johnston, they both headed with two vehicles to help.
He later sent this quick note: "Unfortunately, I got right to work and forgot to grab a photo of the recovery. It was super simple. Her car has a hitch receiver, so a quick (slow) static pull with a kinetic rope, backwards, back onto the road did the trick."
Dean and Tad, thanks for the awesome team work.