On Sunday, May 21st, 2023, at 1:47 p.m. (PDT), Eliot requested an offroad recovery from Nicolai Mountain OHV in Oregon. His request read: "Nicolai Mountain OHV area, Bottom of KL trail, Land Cruiser stuck in the mud. Have cell service / I'm with the vehicle."
We verified the request, got some more photos, and checked the location. Once the ticket was prepared by 2:00 p.m., we submitted it to the volunteers.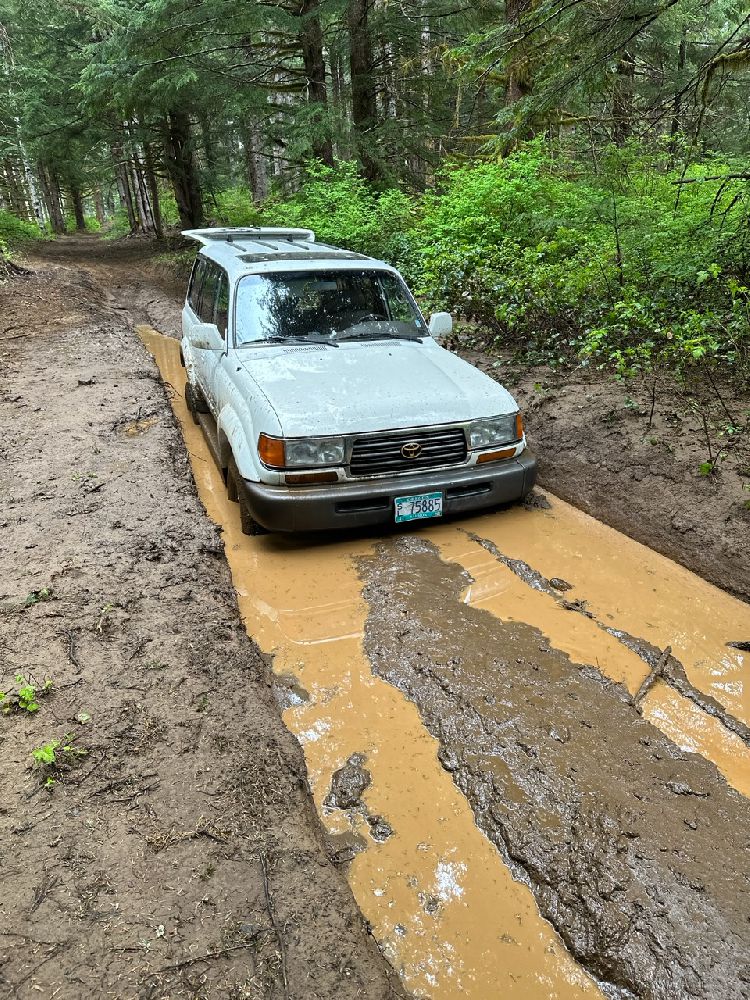 At 2:18 p.m., we had Jared Cubbage taking over the recovery. We also have a few more volunteers offering help. But Jared was on his way already. By 4:30 p.m., Eliot sent us a quick update, Jared got him out.
Jared, thanks for the help. Awesome job.