Alabama, Sunday, May 21st, 2023, at 1:48 p.m. (CDT). Our system received a request for an offroad recovery in a trail near the Chatham Branch parallel to State Route 77.
Jovanny Ortiz sent us the following note: "Good afternoon, it's really not a rut; I dug myself into a hole going uphill, the vehicle slid into a mound of dirt; if I had a winch, I would surely come out of it if anyone can help it would be greatly appreciated and be compensated by myself."
We verified the location, requested a few more photos, and prepared the request for volunteers. The ticket was passed to local volunteers at 2:00 p.m. By 2:40 p.m., Barry Morrison, a local volunteer, took over the recovery. He was about an hour away.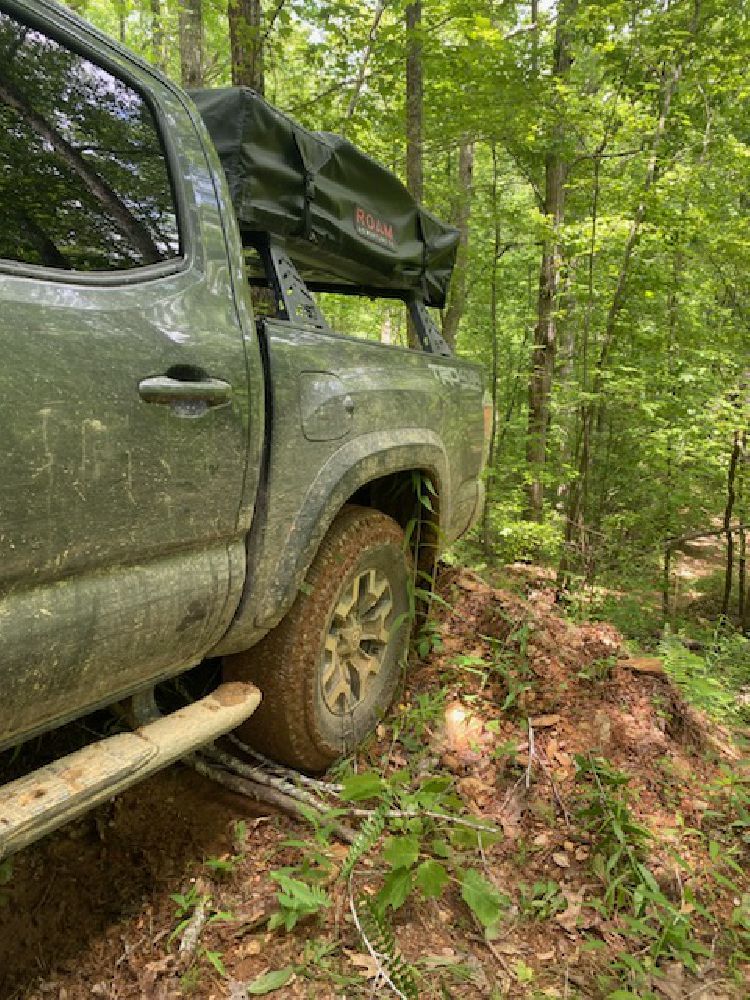 The recovery took a bit longer than anticipated. By 4:30 p.m., Barry was at the scene, but then after a few hours of not having any news, we reached out again and learned Barry got Jovanny out, but then he got himself stuck. So the roles reversed, and Jovanny had to assist Barry.

Barry sent us some photos later and shared the following: "After locating him and getting him out. We missed the turn and went too far down the road, which resulted in him having to pull us out. After winch came off the spool, being one old army guy and a young army guy, we went inspector gadget and got me out."
Barny, thank you for going the extra mile to help in this recovery.