Saturday, June 25th, at 11:38pm (CST), we received a recovery request from Colorado. Cristian Muñoz, while driving his Honda Pilot got stranded with his SUV lodged against a tree and a tire up in the air losing all traction.
We verified the contact information and contact Cristian right away. Once he replied, we were able to gather the actual GPS location of the vehicle.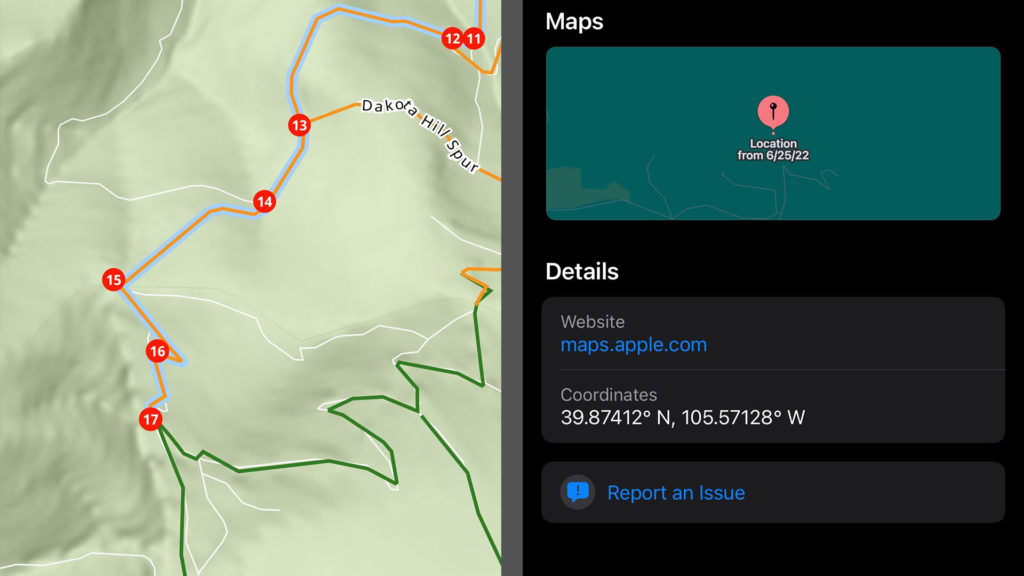 Cristian left the SUV behind and walk to find service but he was worried about leaving all the contents in the vehicle, so he asked to try get the recovery done at night.
We had 20+ volunteers within 20 miles of the incident. Five minutes after the ticket was published in our lobby, Garret Crosier, one of our volunteers jumped to help. Contacted Cristian and immediately left. He was an hour away but willing to go with his kids to have a summer adventure.
This morning, Garret sent us photos and some notes to share.
After Action Summary: The driver was lodged against a tree (broke his headlights out) and stuck in loose dirt where he was trying to turn around after realizing he had ventured off trail. My XJ was narrow enough to squeeze by and pull him straight back and on to the trail. The driver wanted to use his equipment to pull with (which broke right away) but we did get him pulled out without having to use my hitch winch.  with his broken headlight I led him back on trail and out to the main road where he returned home safely. 
Pics were Grabbed from a 360cam footage and not great sorry.  I may need to get better tow straps/recovery equipment. I pulled him with 10k motorcycle tie-downs from my storage boxes.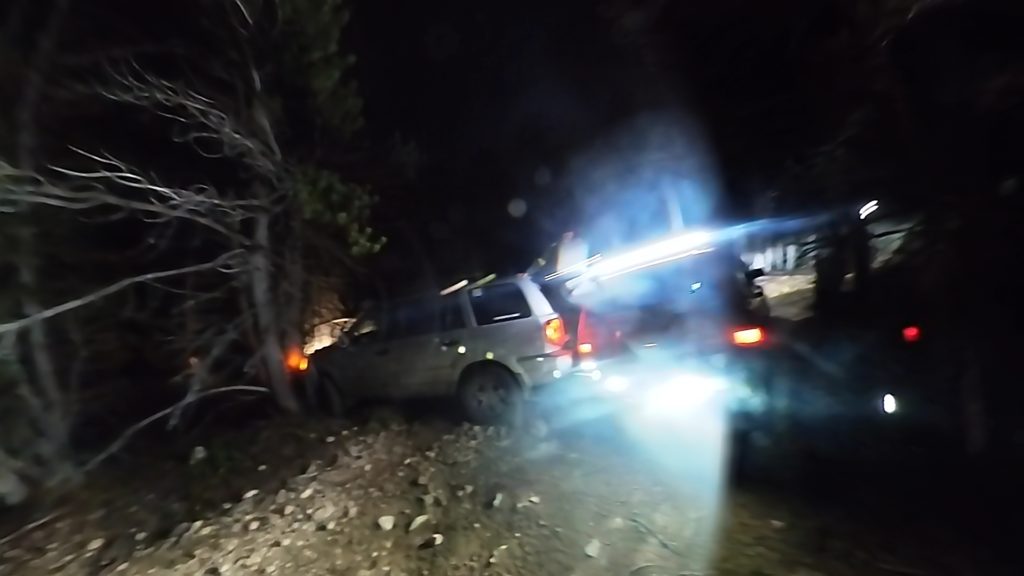 We all at Offroad Portal appreciate Garret's willingness to volunteer his time and help Cristian in the middle of the night. That was awesome! Well done!