Saturday, January 7th, at 6:15 p.m. (MST) we received a recovery a request for help submitted from Wyoming by Donovan Quinton. His ticket read: "2019 Subaru Crosstrek, AWD, Stuck in ditch. Tried digging for about 5 hours, and ultimately had to have Albany Sheriff pick us up in a tracked side-by-side. Vehicle is still there. Trail is covered in snow, and if entered through the south end, it is a lot easier. / I'm with the vehicle".
We contacted Donovan right away and confirmed his information and gather some images and GPS location. We submitted the request to small group of volunteers.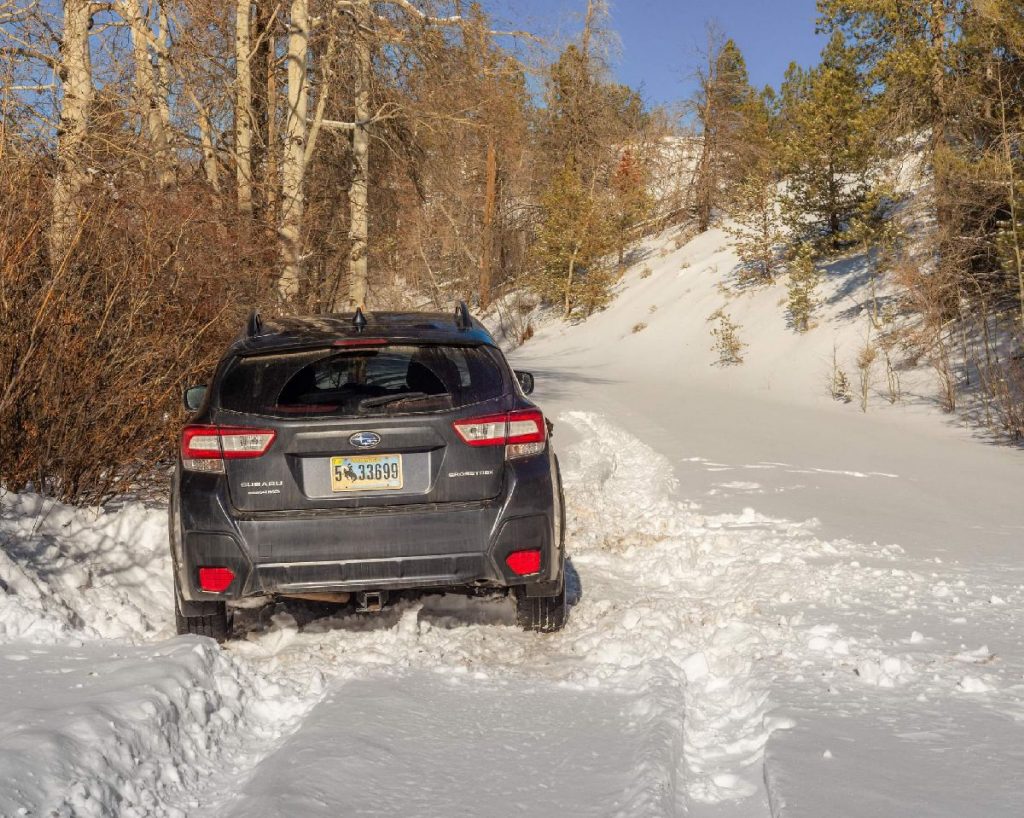 We also shared to our partner Wyoming 4×4 Rescue and also to a bigger local group Wyoming 4×4 Recovery Squad.
The ticket was submitted to volunteers by 6:48 p.m. (MST), by 7:00 p.m. we got Kerry Garrison, offering to drive 1.5 hours to help. The recovery was coordinated for the following day in the morning. At 5:00 on Sunday, Kerry marked himself as engaged and drove to meet with Donovan at 8:00 a.m.
He later submitted this notes: "Recovery completed on a trail near Laramie Wy. Subaru Outback went a little too far to the side of the trail and buried the front left tire and they were unable to dig it out.  With a tree in a good position, we set up a snatch block to angle the vehicle better onto the road. Fortunately, the Subaru had a trailer hitch so we used a hitch receiver recovery point. We then backed up about 1/4 mile to a safe place to turn around and drive out. Time on scene was less than 10 minutes."
We really appreciate Kerry for taking the time, driving hundreds of miles, to help on this recovery! Amazing.
Photos submitted by Kerry below. He also has a great youtube channel worth subscribing.