On Friday at 7:23 PM (CST), we received a request for a recovery from Montana. Jake O'Donnell was out snow wheeling and when trying to come back he got stuck.
The information he submitted was: "Swan Creek Rd, FS 3108. An 09 Toyota Tacoma TRD Sport, (V6, 4×4). It's stuck in about a foot of snow, estimated 30+ feet off of the trail, facing away. Truck is undamaged. The road's got about 4-6 inches of snow with multiple pre-packed tracks 90% of the way.
Was out snow wheeling and was coming down from the peak after dusk. Made a wrong turn and followed old atv tracks that went towards the clearing instead of the hairpin of the trail. Proceeded to push truck further down hill after multiple recovery attempts with tractions pads and snow removal.
Not an emergency but looking to get it out before the next snow storm on Thursday for obvious reasons. Any help would be greatly appreciated / I'm not with the vehicle"
We contacted Jake and after checking his contact information and verifying the location of the vehicle we chatted a while and agreed to look for volunteers to try and do the recovery during daylight the next day.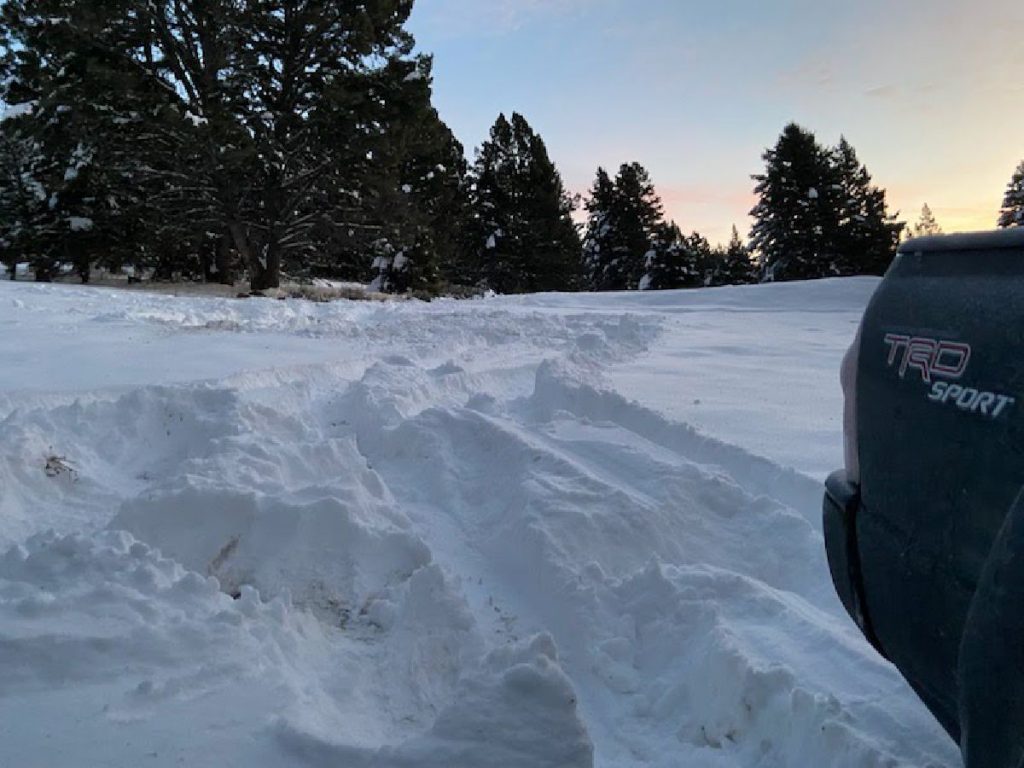 We submitted the ticket to all volunteers in that area and also shared with Montana 4×4 Rescue our recovery partner and also with the facebook group Western Montana 4×4 events and recovery. From the latter, we got Matt who contacted Jake and coordinated to go recover the vehicle the next day in the morning. By 11:30 AM (CST) Jake contacted us to let us know he was out and safe thanks to Matt.
Thanks to the guys from Western Montana 4×4! Awesome to collaborate with you.