Thats all the request said, we only had a name and the wrong phone number… John Frenette, submitted the recovery request but didn't notice he entered his phone number incorrectly. The system showed him the number again before submitting and he confirmed wrongly the number again.
When we first got the request at 7:48 p.m. (ET), we immediately texted back and got a "wrong number" from another person… also named John… Also in Maine… so at that point without a GPS location and a number there was no much we can do… other than start looking for a reverse phone listed where the number almost matched… and that is what we did, we found one other John F. where the number was one off from the provided number. We texted him and confirmed his location and we were able to get some photos.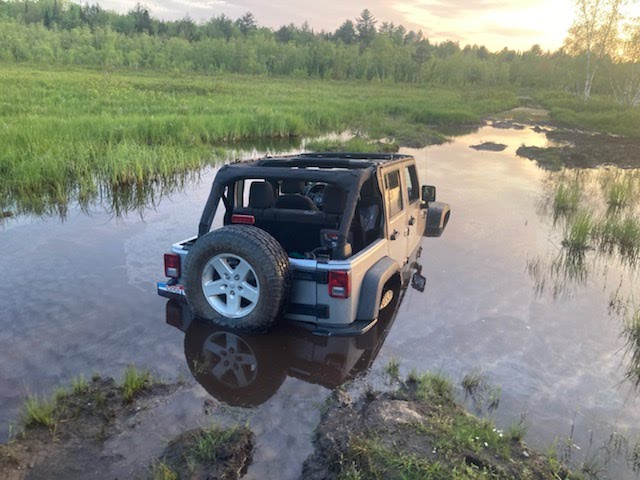 We immediately started looking for volunteers, and while we submitted to our local volunteers, we also shared the post with 3 local pages: Maine 4×4 Rescue, Northeast 4×4 Off Road Club ( PA NJ NY MD CT RI VT NH MA DE ME ) and Stuck in Maine. From the latter we found a volunteer who was only 30 minutes away and right away offered to help. Jesse Day saved the day, By 10:00 p.m., he arrived and pull him out. John's car wasn't drivable because of the water, but he told us he was going to come back the next morning to get it hopefully running again.
Thanks Jesse! That was awesome.