PRESS RELEASE: New front winch bumper offers a rugged style, increased off-road capability, and added protection to Ford's highly anticipated new SUV.
New bumpers for Ford Bronco are WARN winch-ready, and accept most WARN mid-frame winches up to 12,000 lbs. (5443 kg)
Pull-tested to stringent specifications by WARN engineers
Bumper includes welded eyelets for shackles; ports for OE or auxiliary lights; off-road jack tabs
Two versions available: With or without grille guard tube
State-of-the-art powder-coated finish for long-lasting corrosion/UV protection.

Clackamas, OR (7/21/21) – Hot on the heels of the Ford Bronco's highly anticipated debut, Warn Industries has released its Elite Series Front Bumpers for the hot new SUV. These rugged bumpers allow Bronco buyers to add a winch for vehicle recovery, add extra protection to guard against trail hazards, and make Ford's new Bronco even more capable.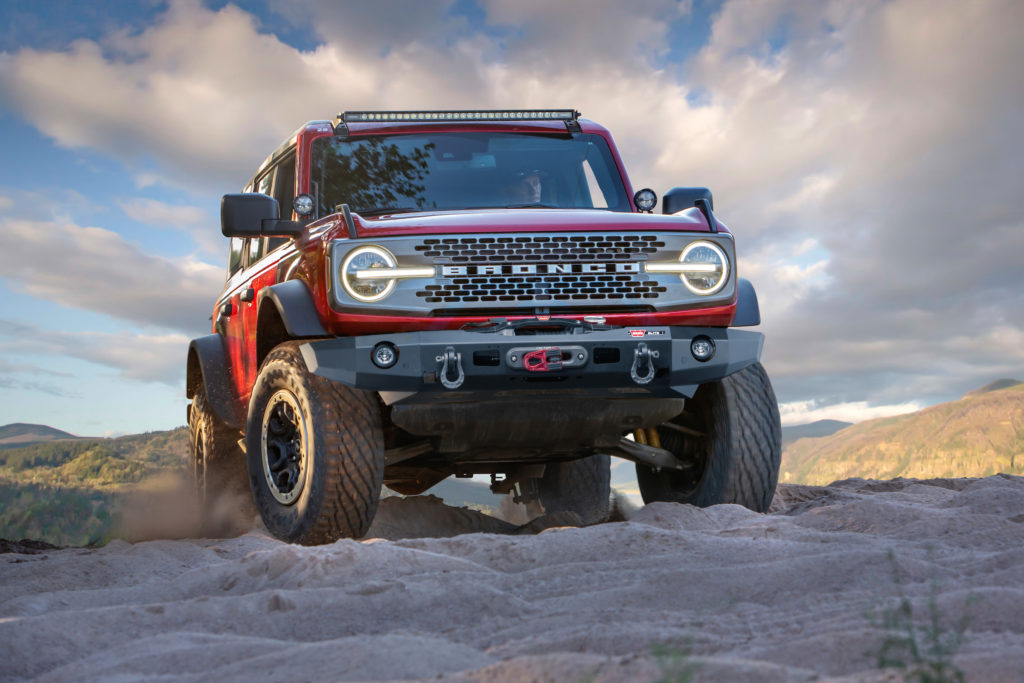 Built For Life Off Road
The new Elite Series bumpers feature advanced geometry specifically made to increase approach angles and articulation further improving the vehicle's off-road capability. Plus, they'll accommodate oversized tires. The integrated winch mount is engineered and tested for the high stresses of winching. The mount will allow for mid-frame winches up to 12,000 lbs. (5443 kg) including the WARN® ZEON®, ZEON Platinum, VR EVO, M8, XD9, XD9i, 9.0Rc, and 9.5xp.
For even more vehicle recovery options, the bumper showcases ultra-strong precision-welded eyelets to accommodate shackles. There are also integrated jack points for lifting the vehicle using an off-road jack.
Additionally, the Elite Series bumper has recessed light buckets for either the OE fog lights or aftermarket units.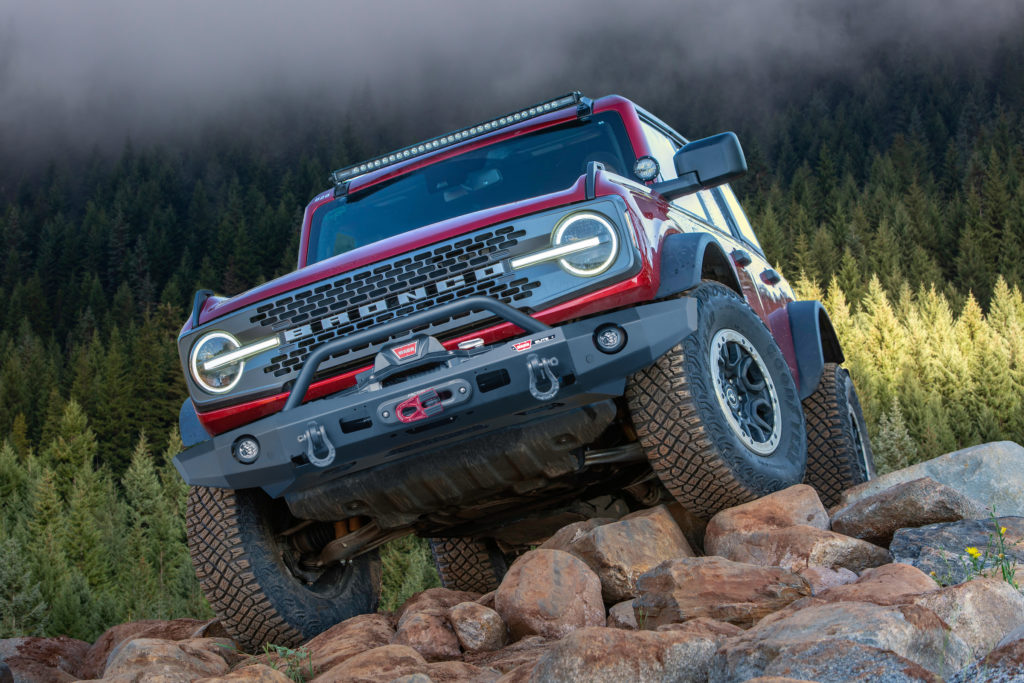 Two Versions
Warn is offering these Elite Series bumpers in two versions: One with a welded-on grille guard tube, and one without the tube. The stout tube offers additional protection to the winch as well as an aggressive look. However, Bronco owners with the forward-facing camera will probably want to opt for the version without the tube. They'll also likely want to use one of the company's winch control pack relocation kits (for ZEON and VR EVO). The sleek no-bar bumper and winch control pack relocation will keep that camera free from obstruction as the factory intended.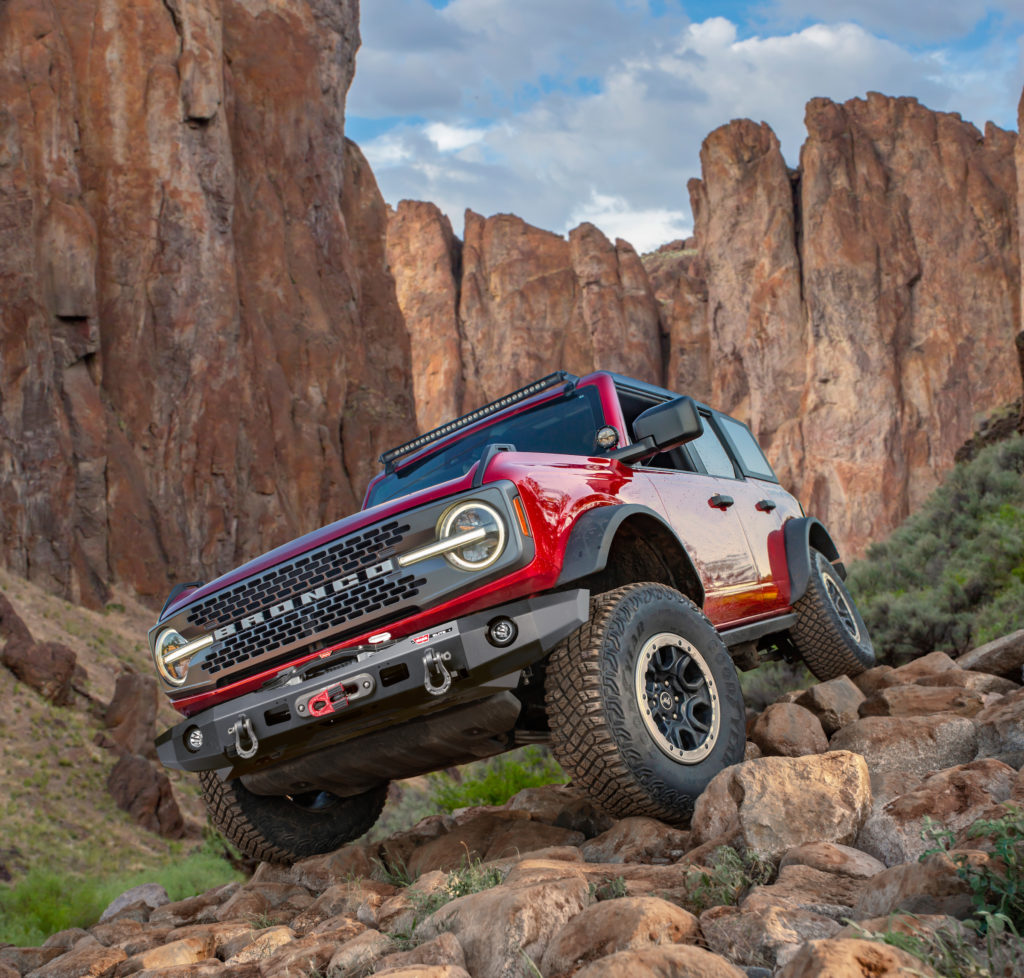 No matter which version buyers opt for, the Elite Series bumpers wear a state-of-the-art powder-coated finish with a five-step pre-treatment process and zirconium nanotechnology. This lets the bumpers stand up to rigorous 408-hour salt-spray tests and provides excellent UV protection to keep the product looking great for years.
The new Ford Bronco is one of the most highly anticipated 4WD vehicles to be sold in recent memory. Warn Industries' dedication to durability, quality, and innovation ensures the company's Elite Series front bumpers will give Bronco buyers the features they need and a look to complement the rig's rugged style.
About Warn Industries
Warn Industries (warn.com) is the world's most recognized brand in off-road products such as hub locks and vehicle recovery winches. The company designs, manufactures and markets a full line of off-road equipment and accessories that enhance the performance of four-wheel-drive and powersport vehicles. Warn Industries is headquartered near Portland, OR.