Sunday, June 25th, 2023, at 6:38 AM (MDT), we received a request for help from Bryce Wolfson. He was in California, and looking for help for his son, Colin, in Wyoming.
His request read: "Chevy suburban 2500 4wd stuck in mud. Good morning! My son is in Wyoming visiting friends and they were out for a bit of adventure, and managed to find a place with excellent mud for getting stuck. I do a good bit of off road recovery and he has some moderate experience, but has found that this exceeds his self-recovery capability, including digging and airing down. I'm currently ~1000 miles away so looking for closer help.
There is no cell service so I'm in touch with them via InReach. Stuckage happened about 7pm Saturday and they're still in need. I've been in contact with various local rangers and it appears they're in an area effectively not currently staffed.

I tried Bull's out of Dubois who's after-hours message says contact WHP, WHP sent me to Teton county, county (after confirming this doesn't warrant search & rescue) sent me to Ron's towing who said soonest they could get out there would be Sunday afternoon and at their hourly rate for their big wreckers it might be cheaper to buy a new truck, and that I should try Bull's (ha, full circle!) and/or the Jackson Hole Jeep Club etc on Facebook. This website was suggested in response on FB.
Vehicle is at 43.760,-110.3352, about 10mi ESE of Moran, or 25mi NE of Jackson, or 15mi E of Grand Teton.
Access was Hwy 26/287 -> USFS 30160 -> USFS 30100 -> trail heading west near USFS 30100/30250 junction (right red marker in attached images); net ~8-10 miles of USFS roads south of 26.
He says "the trail is clear to a few hundred feet back where the mud starts". Vehicle is a Suburban 2500 with 265/75R16 A/Ts, and would have probably been fine if he'd already been aired down.
They're reasonably well prepared and have spent most of the night out already.
To be clear, I'm not directly with the vehicle but am in reasonably prompt touch with 6 people who are currently with the vehicle.
Any help is appreciated. Thanks! / I'm not with the vehicle"
Since there was no direct contact with Colin, we couldn't get any pictures. We coordinated thru his dad, and he relayed the messages using the Inreach system.
The father already contacted some other organizations, but nobody was available to help. From our local volunteers, we had William Daarud. Within the hour he was fueling up and heading over to help Colin.
William drove for almost 2 hours, when we heard from the father, another organization also had sent their team to help. So Bryce called William to make sure he canceled the request.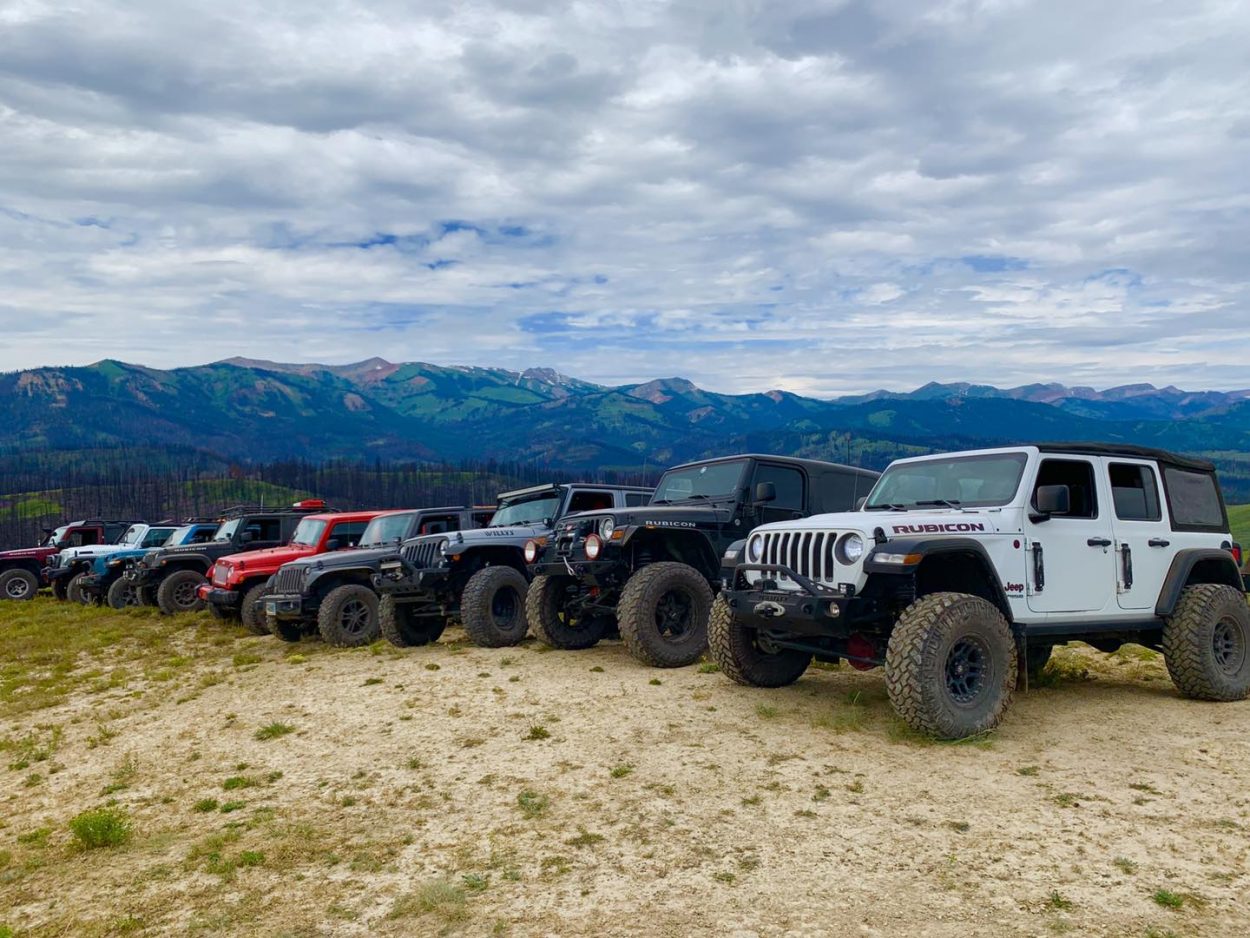 From the organization, Jackson Hole Jeep Club, some volunteers got Colin out. We appreciate their help and also William's help.