Wednesday, June 1st, at 9:10 p.m. (CT), we received a request for a recovery from Colorado, near, a few miles west from Central City. The ticket was submitted by Darrien who got stuck in the mud in his Jeep 4×4. The mud was too deep and he got in trouble.
We verified the information and 10 minutes after receiving the ticket, we submitted it to volunteers. No later than 10 minutes after Shane Delmore, a local volunteer wrote on the lobby: "I'm about an hour and a half away, already up in Nederland so I can take this. I'll contact the driver now."
By 1:46 a.m. (CT), Shane wrote on the lobby: "No problems with the recovery, it was a very easy winch."
The recovery was closed and the next day we asked Darrien to send us a few pictures. Thanks Shane for saving the day! It is amazing to find volunteers to help others in the middle of the week and so late at night!.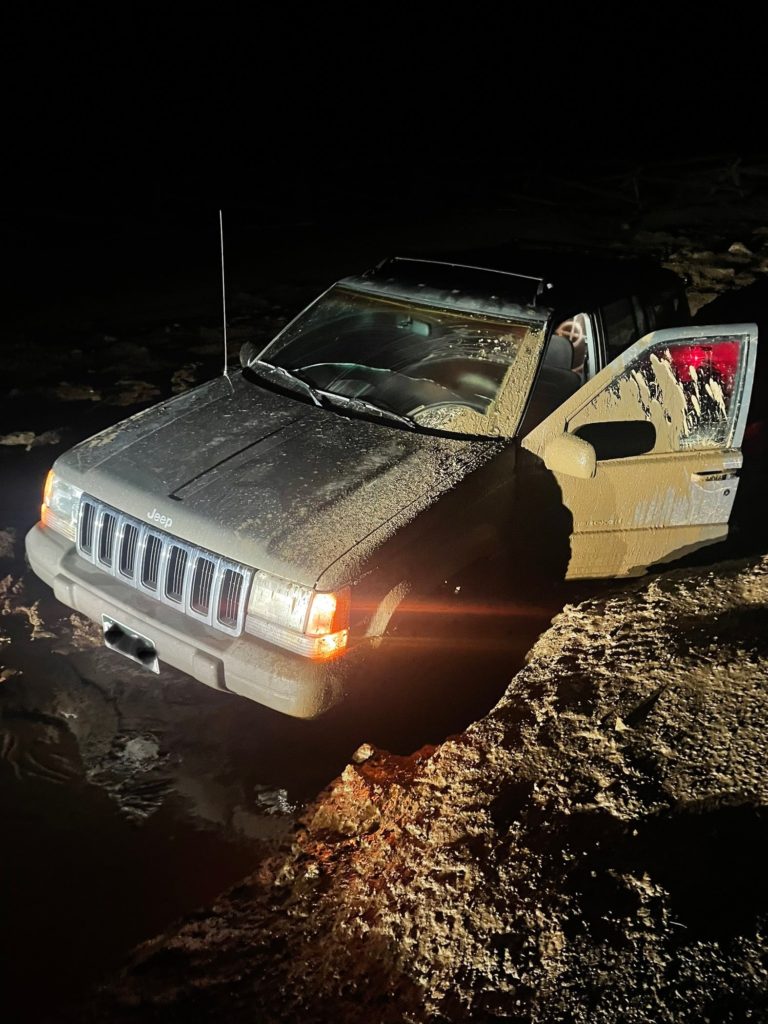 Images submitted by Darrien