Saturday, November 12th, at 00:36AM (PST) we received a recovery request from WA, where Hanfeng Fu reported to be stuck in sand while driving his 2022 Toyota tundra 4*4. We responded back to him five minutes later, and after checking his contact information and location, we both agree to start looking for volunteers in the morning with daylight. He has left the vehicle so there was no imminent rush.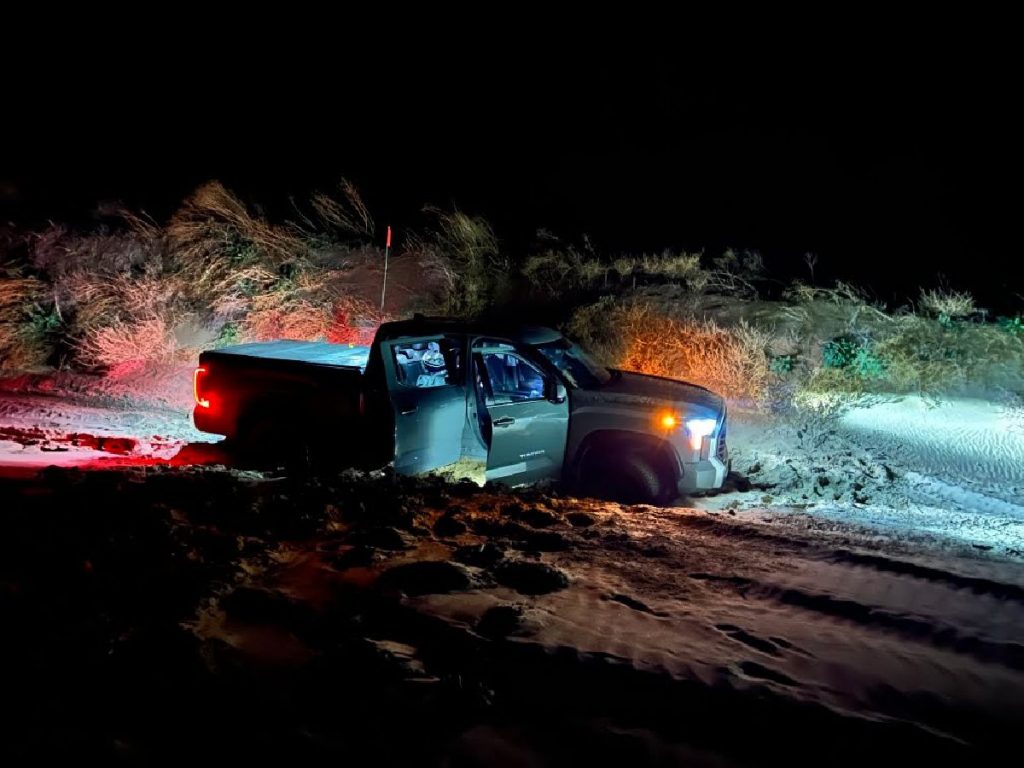 At 8 AM, on Saturday I contacted him again and started looking for volunteers. I also shared with our friends at WORN (Washington Off road Recovery Network)
No more than an hour later, Timothy Conway marked himself engaged on our lobby for this recovery and shared he already talked to Hanfeng and was going to meet him 3 hours later. The coordinates we captured were wrong, they were from were Hangfen was at the time he submitted the request.
By 3 PM, Timothy also requested assistance from the dunes, so Colby Mercer and Don Claypool got involved and they both help Hangfen. Here are some photos Colby sent us later. He also mentioned they used two winches. Sand was wet and heavy. By 5 PM Colby closed the request in our app.
Thank you to Timothy, Colby and Don for helping with this recovery! Good job!.