Saturday, September 9th, 2023, at 7:36 PM (PDT), we received a request for an offroad recovery near Mt. Hood, Oregon. Bryan Hummel, the requester, submitted the following: "Stuck in a mud pit when trying to turn around. Dug in pretty deep. Trail leading to pit is firm but a little muddy. Just need a yank out of the pit onto the solid ground. Shovel would be extremely useful. / I'm with the vehicle".
By 7:50 PM, the ticket was submitted to local volunteers. I waited around 20 minutes, and since it was getting late, I drove up there to help. I was 65 miles away, about an hour and forty minutes away. I announced my intentions on the chat and started driving. Half the way there, I was near Boring when I received a message in the lobby from Seth Popper, who was still even closer than me and could get to Bryan quicker. I turned around, and Seth took over.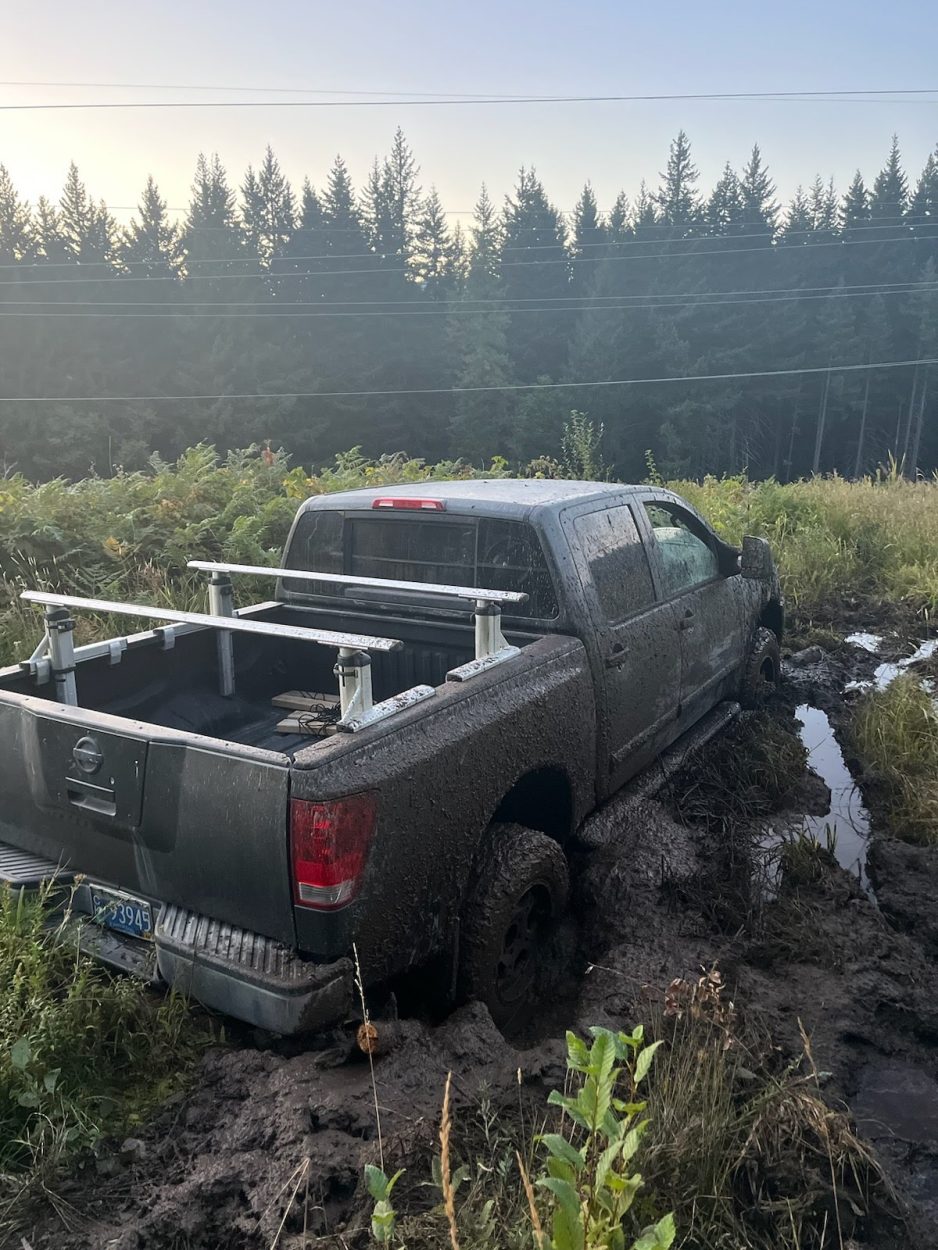 By 10:23 PM, Seth got him out and we closed the request. The following day Seth sent us this quick note: "Unfortunately it was so dark and muddy I didn't bother with pics, I did have a little trouble finding him because I had zero cell service once I reached the guesstimated location, he was definitely down a "goat trail" where he had no business being about 1K yards from the pavement, truck sitting on the frame and back bumper touching the ground also, I threw a strap and the winch line on him and since he clearly only knew full throttle I gave him a little lesson on throttle control and had him out in a few minutes, was a decent experience and glad to help out."
Thank you Seth for the help. Great job.