Friday, September 22nd, 2023, at 11:45 a.m. (MDT), a request for help with an offroad recovery was submitted to our system from Idaho. Austin Smart, also a volunteer on our system, submitted the following description: "17.5k lb F550 on 41's. Have full recovery gear but need a heavy anchor vehicle with a strong winch. Easy pull up a small hill. Too slick and dangerous for us to maneuver without an anchor. Ideal recovery vehicle is a full size pickup with a winch or a couple of jeeps anchored together. We live in the truck full time and are setup to be self sufficient for at least another week if necessary. We have satellite internet so I should be reachable without issue. / I'm with the vehicle"
We contacted Austin, checked his location, and started looking for volunteers right away. He also participated in the lobby, helping coordinate directly with other volunteers.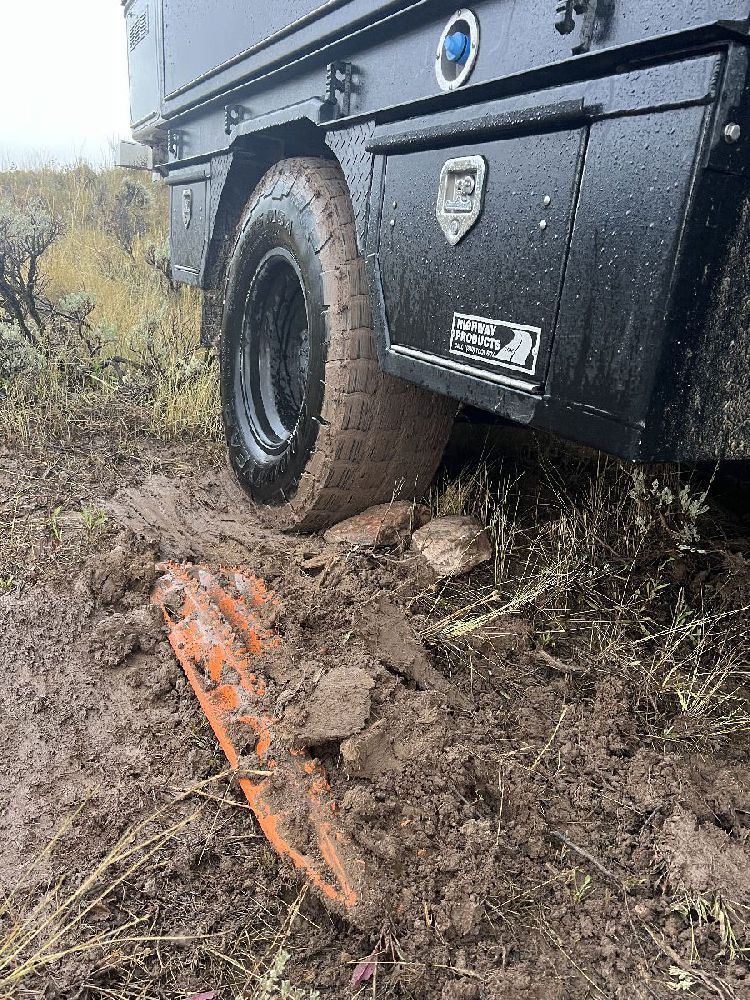 The recovery was set for the following day at noon since the first day was raining heavily. From the local volunteers, Thomas Drysdale offered to help. He traveled at noon on Saturday and just when he arrived, Austin was recovered by a neighbor with a tractor.
We still want to thank Thomas for going the extra mile to help.
---
If you like to receive a text message when we get a request near you, create your account here: offroadportal.org/signup