On Tuesday, June 27th, 2023, at 5:30 PM (PDT), a request for help with an offroad recovery was received from north-eastern Oregon, near the Washington/Idaho border.
The request was submitted by Thomas MClaren, who had two other recoveries done for him and his technicians in the past.

The request read: "My technician Nick, is stuck in his personal vehicle (Red, Hyundai Tucson) on Starvation Ridge Road off of Forest Road 46 in the Wallowa Whitman National Forest. Nick has plenty of water and food. He is camping at the truck tonight and does not need assistance until tomorrow (Wednesday, 6/28). The location is North of Enterprise, OR, and slightly east of Lewiston Hwy. The ridge road begins off of Forest Road 46, which departs from Lewiston Hwy.
Due to the recent rain, Nick's vehicle got stuck when he tried to turn around and went slightly off the road. I am in contact with Nick via inReach satellite messenger; he does not have cell reception at the site of the vehicle. I have listed my phone number on the ticket to help coordinate assistance for Nick. Thank you for your help, we greatly appreciate this service / I'm not with the vehicle."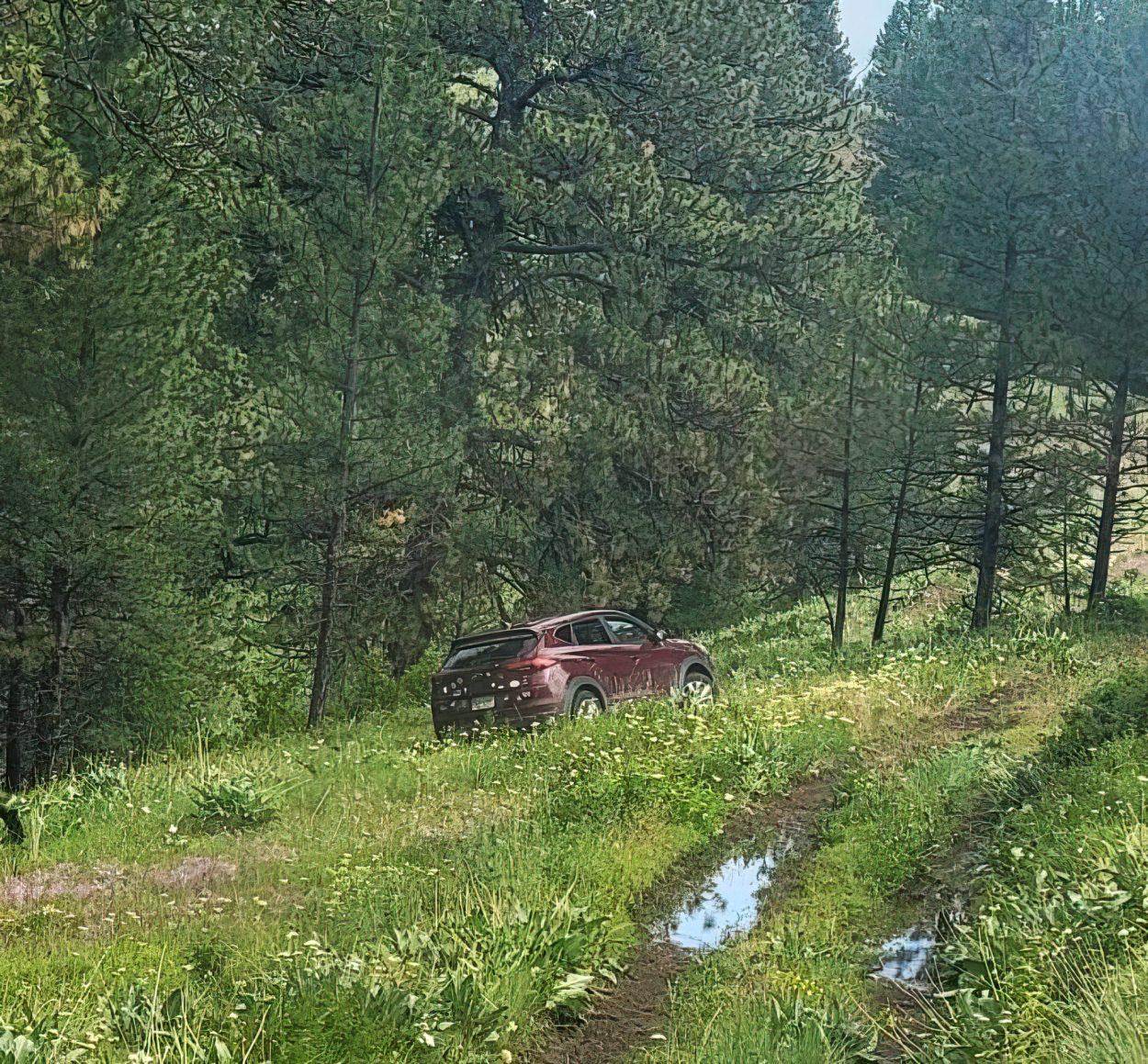 After verifying all the information, we submitted the request to local volunteers. Within the hour, we got Brandon Rostock, a local volunteer engaging and taking care of the recovery the following morning.
By 9:00 AM, Brandon announced in our Lobby that he was about to leave the cell service area. By 1:00 PM, we started to worry since we had no contact with the volunteer. We asked Thomas to communicate using Inreach with the technician, and by 4:00 PM, we finally received the news: our volunteer had electrical issues in the vehicle and was forced to ask a relative for help. By 5:10 PM, Thomas received the news that they were all out.
At around 6:00 PM, we received an update from Brandon: "He is out and gone. One of my jeeps broke down, and I had my mother bring me my other jeep and dolly. The vehicle, a Hyundai SUV, was over the side of the road about 20 feet. The Ground was powdery sugar dirt and was damp on top. His AWD was also non-functional."
We really appreciate the efforts of our volunteer Brandon and his mom. They both were amazing.
---
If you like to receive a text message when we get a request near you, create your account here: offroadportal.org/signup