Sunday, September 3rd, 2023, at 3:30 PM (MDT), a request for help with an offroad recovery was received in our system from New Mexico. The requester, Alex Salness, submitted the following information: "Nissan Frontier 2004 2WD, front passenger tire is flat and truck slid sideways off the trail. The trail it's located on is a narrow one that runs along side a mountainside. Slightly muddy conditions depending on weather. I can meet at the Old Sunspot Highway Trailhead (32.79970° N, 105.79754° W) / I'm not with the vehicle".
We verified the contact information and GPS location and gathered a few photos to share. We submitted the request to local volunteers. In the morning the following day we have a volunteer, Roger Jimenez attempt the recovery, but couldn't get the vehicle out. We stayed in contact with Alex, and he informed us, the following day he got a family member, who was able to help him get the vehicle out.
We appreciate the volunteers who jumped to help on this recovery. This area needs more volunteers. So if you have friends who can join us, please share our links.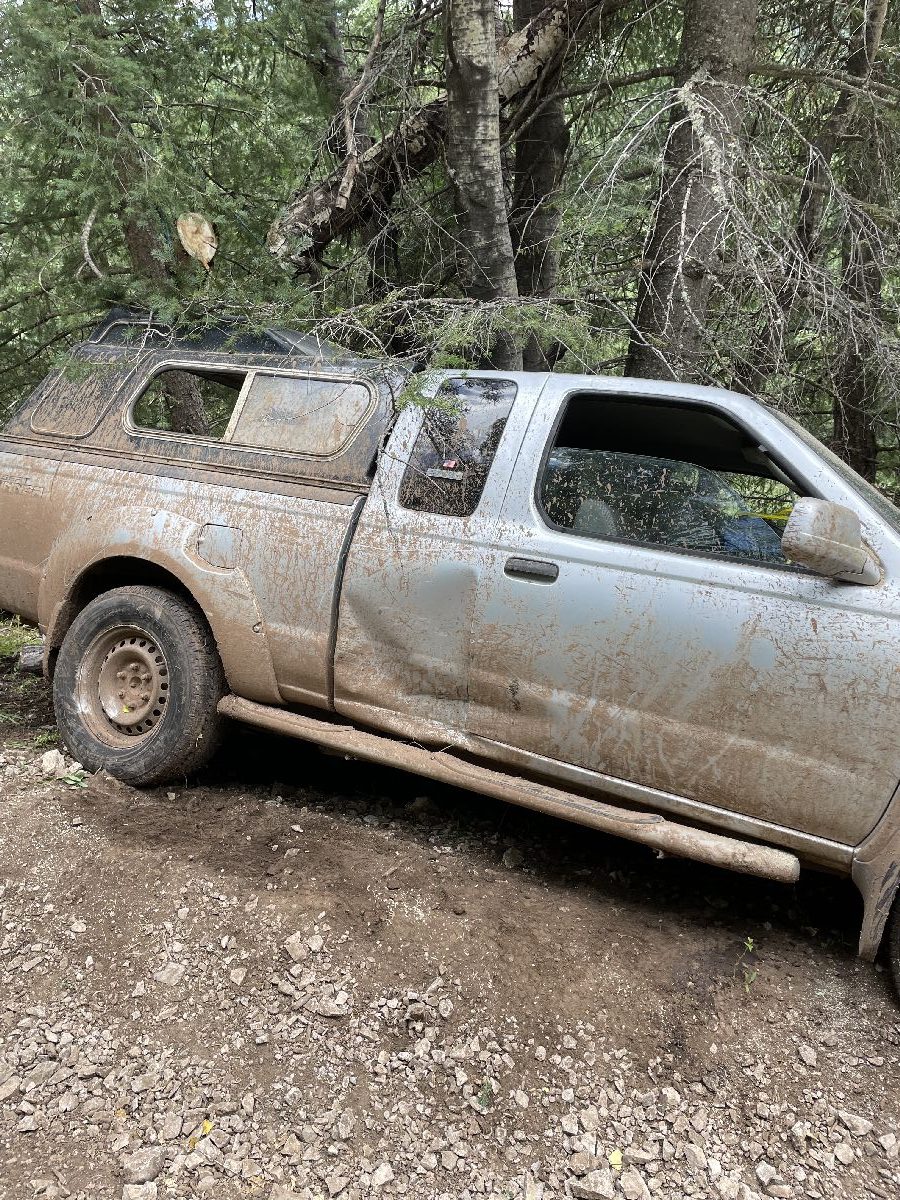 ---
If you like to receive a text message when we get a request near you, create your account here: offroadportal.org/signup