Wednesday, April 12th, at 3:28 p.m. (PST), an off-road recovery request from southern California was received in our system, submitted by Richard Galbreath. Our administrator for California, Randy, handled this requests and verified the location and contact information before passing this to volunteers.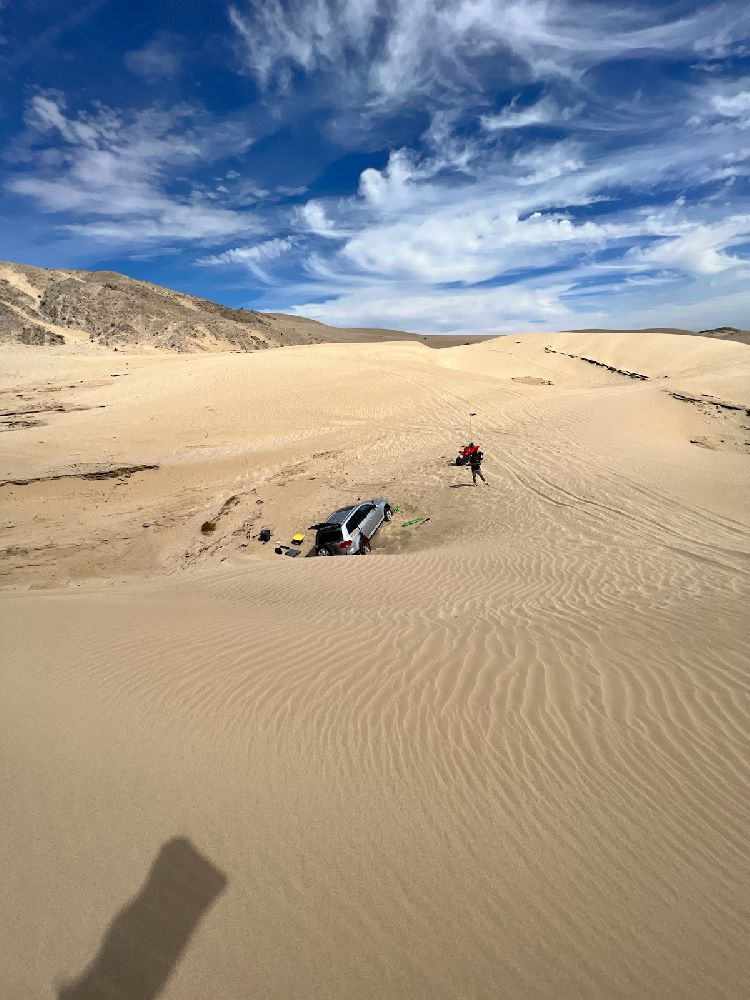 Randy Bennett, our local administrator, knew this was a pretty remote area, so after submitting the ticket to local volunteers, also announced he was going to attend the recovery if nobody else was available.
Chris Bostic joined the efforts.
Another volunteer, also 2 hours away announced he was joining the recovery, Christopher Pachall. The recovery was completed at night.
All three combined efforts to get Richard out. Amazing team effort, thank you guys!