December 30th, 2022, at 9:51 p.m. (EST), we received a recovery request from New Jersey, where Matthew Dammann reported having his Jeep stuck in a large puddle but also had his front control arm snapped.
We contacted Matthew right away and confirmed his GPS location and contact information. He submitted a few photos and told us he was not with the vehicle. So the recovery would be handled in the morning the following day.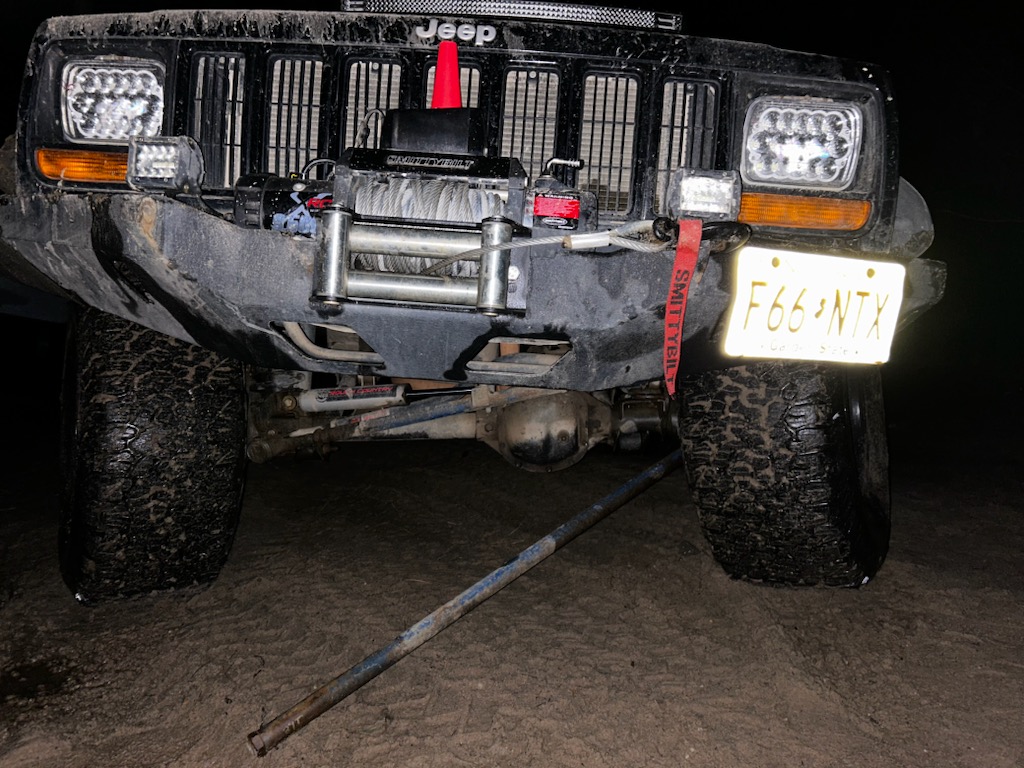 On Saturday morning, we passed the request to local volunteers at around 8:06 a.m. (EST); by 8:14, we had Derrick P. already contacting Matthew. By 11:02 a.m., Derrick closed the ticket. He arrived, and Matthew already had removed the front wheel and was trying to fix the front control arm. Derrick got Matthew's vehicle out and closed the ticket.
Thanks, Derrick; we appreciate your fast response and help. He later sent us the following video he put together.