Sunday, January 8th, 2023, at 7:41 PM (CST), we received a call from Alabama on our emergency number for an offroad recovery. A friend was trying to find help for a person, Ray King, a hunter stuck in a private field in Alabama for 3-4 days with no cell signal. We gathered all the information and put together the request for our volunteers.
The ticket was handled by our local administrator in Alabama, Josh Baker, we don't have a ton of volunteers in that area, but of those in our system, they all jumped right away in our Lobby to help.
The recovery was coordinated for the following morning. Two volunteers: Robert Cook and Dan Jernigan joined efforts the following day.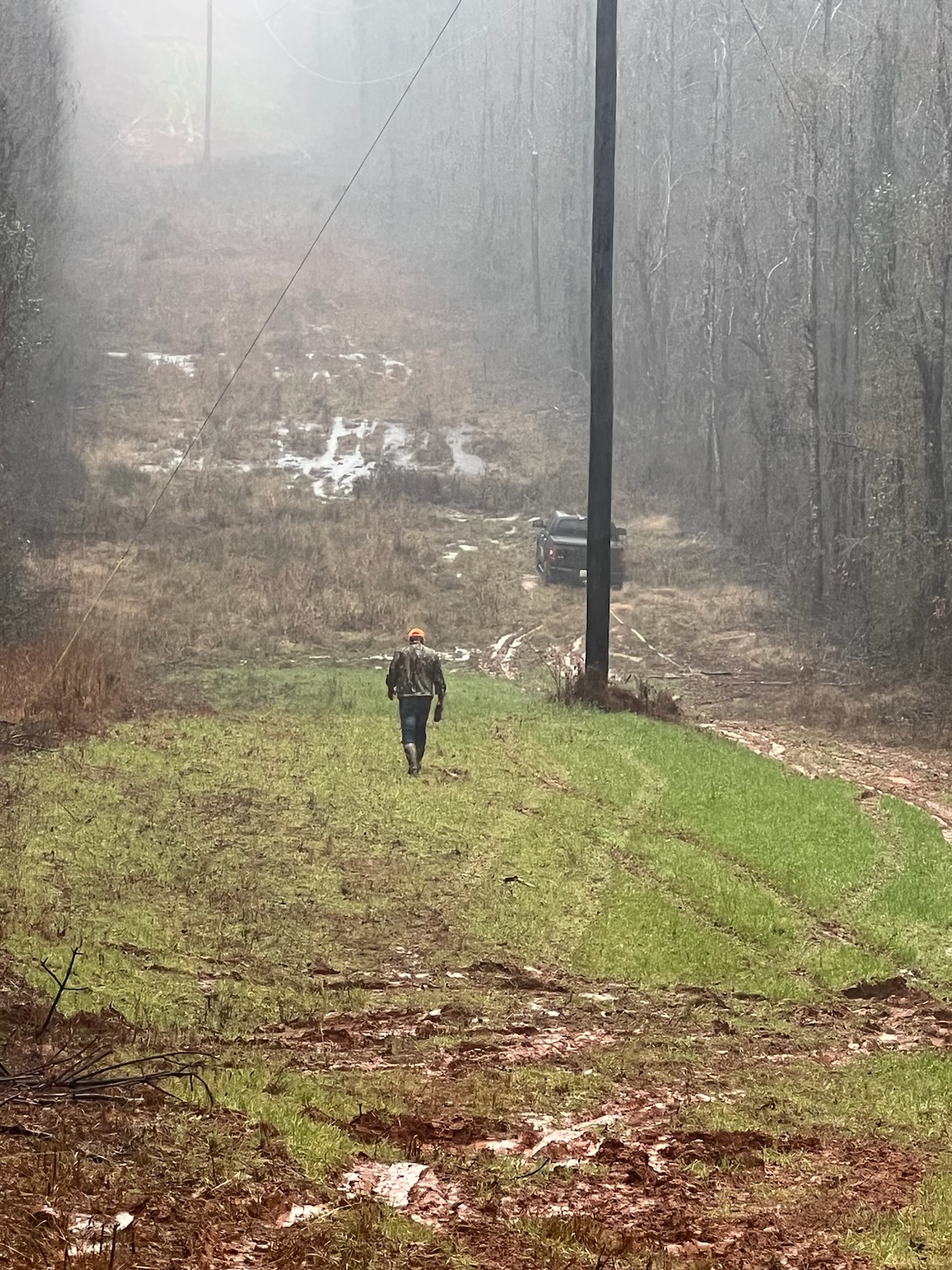 Robert shared the following: "It was some what challenging but doable. I didn't have time to take pictures but 2 other jeeps showed up and one off them took pictures and video. I started the recovery at about 7am and finished around 1 pm. Took 3 winches to finally get it done faster. I would have eventually got it done with a lot of winch tacking but would have been there after dark. All in all went well. I drove down knowing I would get stuck and anchored to that power pole. I winched up his truck to there and then winched my Bronco around using trees to the middle of the hill, then winched bronco back around and anchored it to trees and continued this process until I had him almost to shooting house. That's when an additional jeep showed up. I had him stay up on top of the hill and used him an anchor. As Matt would say, "We got him out".😊"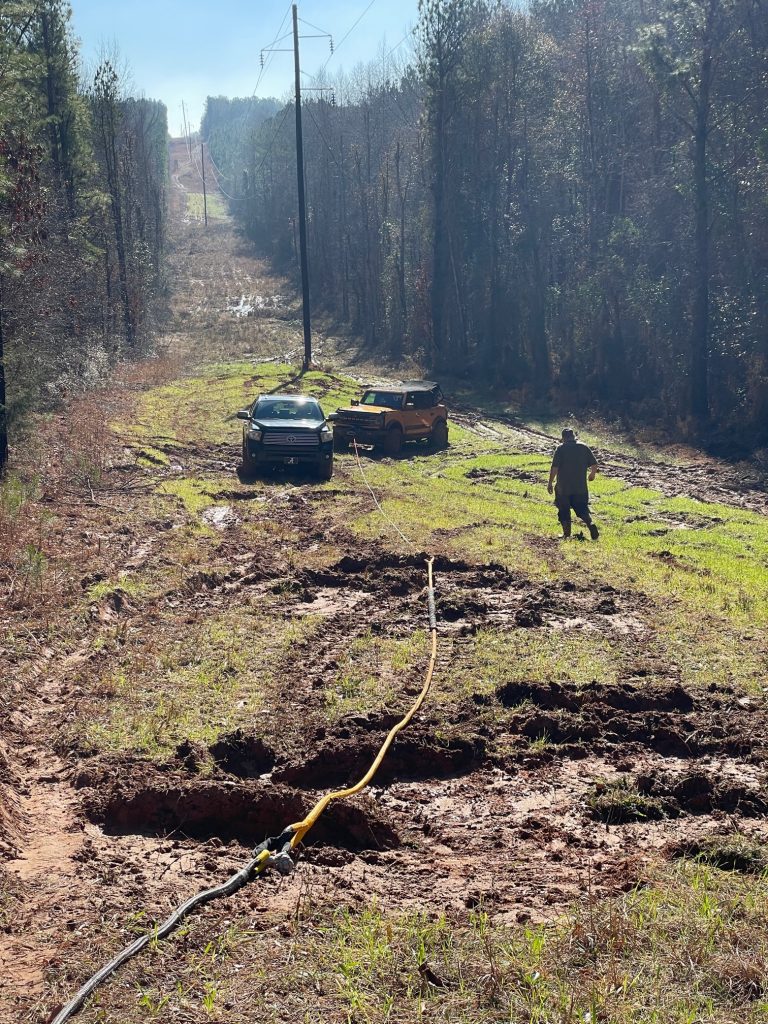 Dan's note: "Recovery went well albeit slow. Bunch of winching, repositioning (wash, rinse, repeat). First on the scene (Bronco) was able to get Ray out of the big bog but got stuck himself trying to climb the hill to get out. He had a winch and when I got there was winching himself up to reposition and hopefully move Ray up a little at a time. I was able to position myself and connect my winch to the first recovery vehicle while he was connected to Ray. From there it was me winching both while they hammered the skinny pedal, lol.  Eventually another member of my Birmingham Jeep group (Iron City Wranglers) showed up to give me an anchor as well. Unfortunately I didn't make it out unscathed. I damaged my soft top frame and top. While we were reversing (still attached to the Bronco and Tundra) and gaining momentum, I hit a power line pole support cable. Between the mud being slung and me paying attention to make sure the recovery ropes didn't end up wrapped around a wheel, I never saw it. "
Special thanks to Robert and Dan, two local volunteers who went above and beyond to help Ray.