Sometimes requests can sound pretty strange. But if our members are up for lending a helping hand, well, we post them and wait. This was the case for a recovery we received, initially by phone, then submitted thru our system.
On the 28th of December, at 12:23 AM (CST) we received the request from Sammy. His tractor was stuck in the mud. At first, we questioned the weight of the vehicle, since a vehicle this size and stuck in the mud can really require a heavy-duty winch. He said the vehicle was about 10k.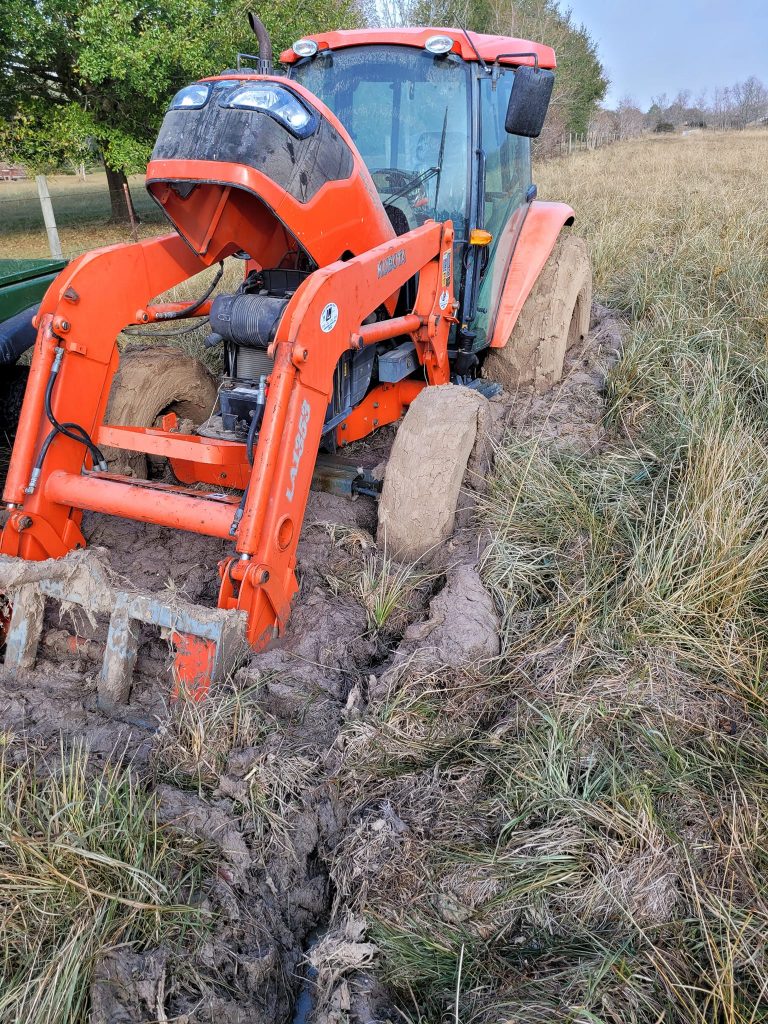 We submitted the request and invited members from the local group Houston Area Off-Road Recovery. From this group, Mat Linton took it upon himself to help Sammy the following day.
He posted some photos the next day to the group, and based on the video he shared, we deducted he needed to anchor the back of his RAM 2500 Heavy Dutty to another tractor before using his winch to pull out the stuck tractor.
Awesome job Mat; thanks for helping with this unusual recovery!