Monday, 9th of May, we received a recovery request at 3:25 pm (PST) submitted by Nate Kolzow who was inside the Musconetcong area, on a trail when he got stuck with his Chevy Colorado truck.
Although we don't have many volunteers in that area, we tapped into two local groups: New Jersey 4×4 Rescue and Northeast 4×4 Off Road Club ( PA NJ NY MD CT RI VT NH MA DE ME ). From the later, we got Chris Gonzalez who was a few minutes away and jumped immediately into action.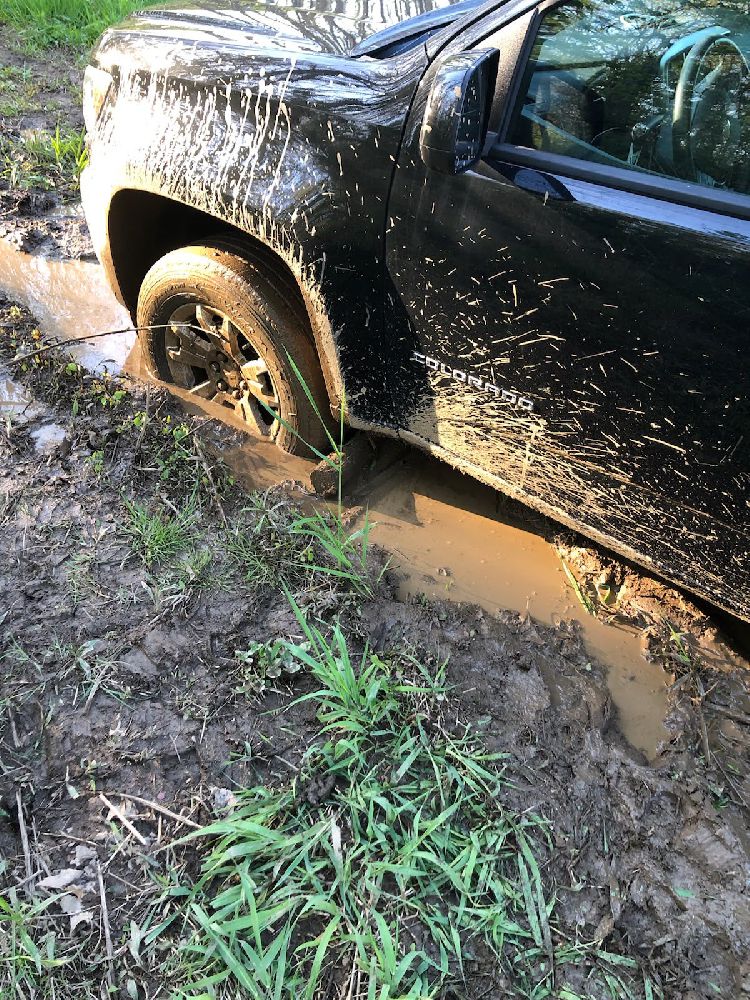 Chris told us he use both. He winched him out of the mud pit he was in, then used a kinetic rope after his axle was unburied. But then he got stuck trying to do a u turn to come back out of the trail so he used a line redirect with a snatch block to get him out. He also mentioned, a towing co. trolling the facebook groups was trying to charge $1000 for doing this.
By 5:26 pm (PST) Nate told us Chris saved the day.