Tuesday, October 17th, 2023, at 5:28 p.m. (ET), a request for help with an offroad recovery in New Jersey was received in our system. Roman Rich, the requester, submitted the following information: "I was riding a very light trail and got caught in the only mud pit here within 5 minutes in my 2023 Jeep Gladiator. Coordinates are the following: Latitude: 40.111471 Longitude: -74.410091 / I'm with the vehicle."
Brandon Brooks, our East Coast admin, contacted the requester, confirmed the location, and immediately sought volunteers. Within 30 minutes, we had the first volunteers, Andy Bonner, and Paul Rein, getting engaged and coordinating with the requester.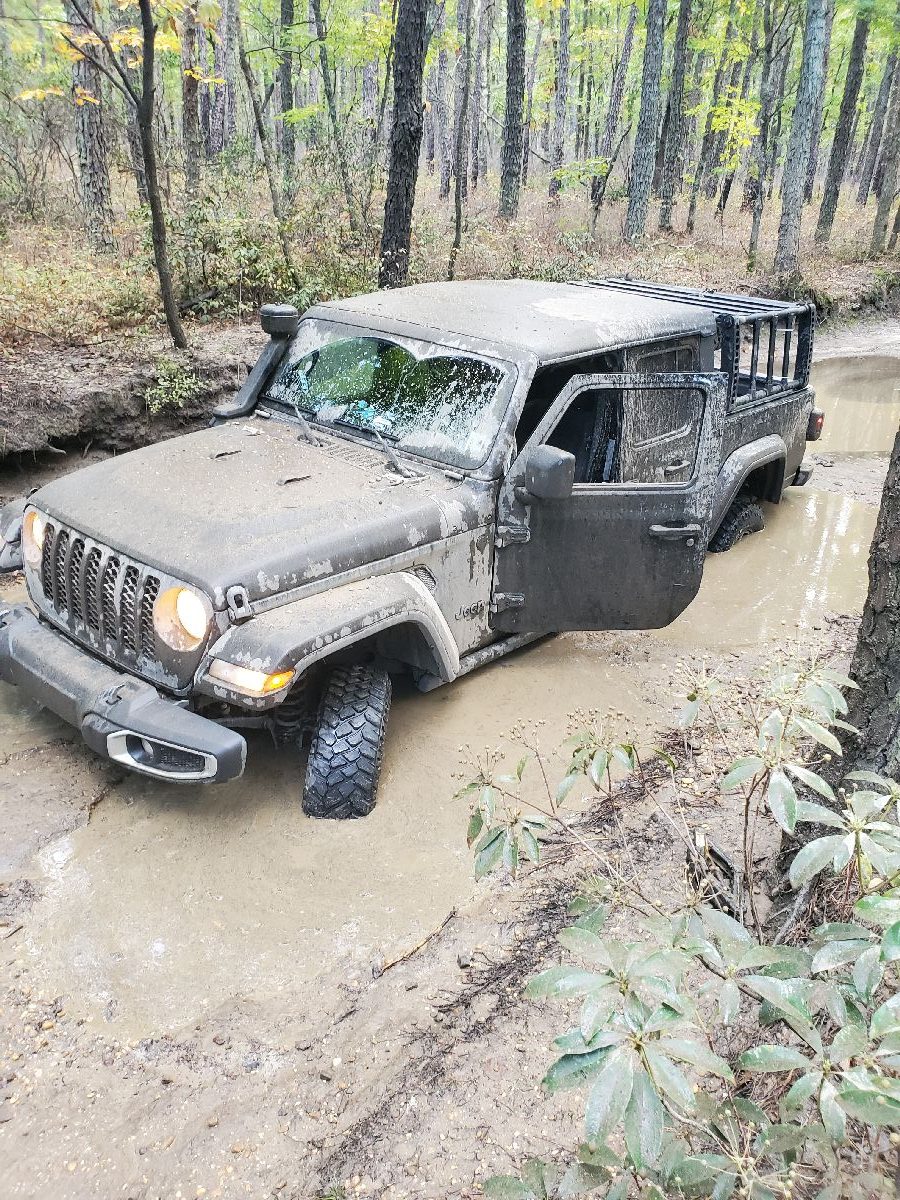 Later, we received some notes from the volunteers with photos.
Notes from Paul
Andy and I got there at the same time. The vehicle was completely framed out. All 4 tires could spin freely by hand. My 9500 pound winch couldn't pull him out backward. Then Andy tried to pull him forward with a kinetic rope but it wouldn't budge. So then I tried to pull him backward my kinetic rope but it still wouldn't budge. So we did a tandem pull in series. After a couple tries, my cheap Chinese soft shackle broke and my yankum rope snapped back at his truck. There was some damage to his tailgate. Next, I winched him from the side to try to get him out of whatever grooves he was in and tried to free the frame up.
With that little sideways motion while Andy pulled him backward with the rope, we actually broke him free a little but still couldn't get him out. So we wrapped a tree saver around a tree about 8ft off the ground, connected a pulley to it and ran my winch line up to that and down to his bumper.

That lifted his truck up and we were able to pull the rear wheels back and out of the ditch. At that point I had to disconnect the winch because it would have been pulling the wrong way. Andy continued to try to pull him backward but still couldn't do it. So I came around the back again with the winch. I doubled up my winch line with a pulley off his rear bumper and I strapped the rear of my jeep to a tree and I was able to pull him all the way out at that point.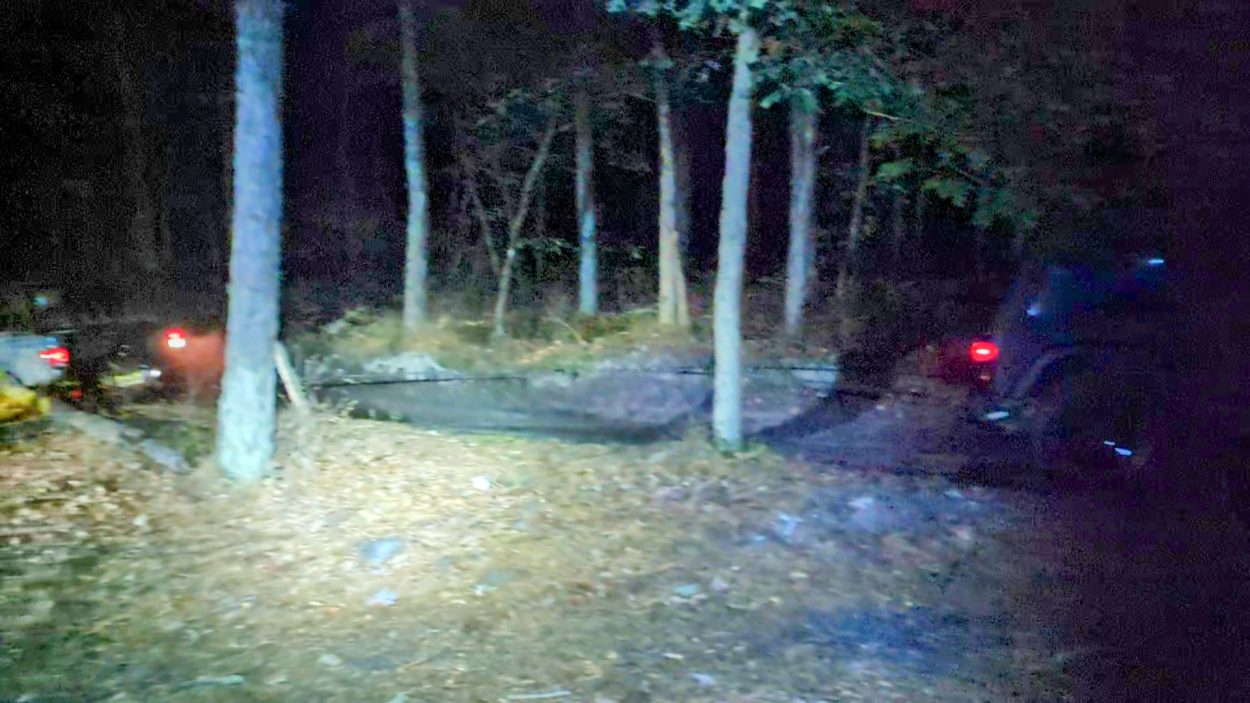 We appreciate the help of Andy and Paul. Awesome teamwork.
---
If you like to receive a text message when we get a request near you, create your account here: offroadportal.org/signup